Olympia by Rachel Monosov (2018) from Rachel Monosov on Vimeo.
Olympia, Performance, Duration: 50 minutes, 2018
In Olympia Monosov takes Leni Riefenstahl's film Olympia (1936) as a point of departure and investigates the bodily moments before the action and after the seconds between motionlessness and getting into shape. The artist scrapes out this sculptural moment of transition and works with the image of perfect bodies, standing united on the starting blocks and finishing line.
We know what took place outside the walls of the stadium in 1936, but do we know or care what is taking nowadays place outside the walls of this room? Through the re-enactment and reproduction of the body movements and film aesthetics of Olympia in slow motion, the artist glares painstakingly at the human traces and moments of doubt in this nationalistic historical insignia, a questioning of the celebration of Olympic perfection.
Performers: Victor Dumont, Susie Yugier, Rachell Bo Clark, Stephanie Amurao, Katrina Bastian, Kinga Jaczewska Music: INRA (Philipp Rhensius & Adam Ben-Nun) Live Visuals: Lisa Lapierre
MELODICA Teaser (2017) from Rachel on Vimeo.
MELODICA,2017 (teaser)
MELODICA, 2017. 2K, 27:29
In Melodica, we perceive a closed world where beauty, architecture and geometry are given equal status to murder, love and philosophical thought. Like the concepts of Oscar Wilde's portrait story of Dorian Gray, where beauty and sensual fulfilment are the only worthy pursuits of the protagonist, the film's aesthetics are composed and imbued by painting. The references and events of Melodica are sourced from the painting The Golden Age by Lucas Cranach the Elder.
Monosov leads us into ambiguous and absurd situations, in which we learn to accept and live in this constructed world. The images are beautiful and surreal, forcing the viewer to trust them and allow events to unfold; we gradually accept the strange things that are happening. While the work exposes earthly desires, it simultaneously offers a place where reality cannot enter so feelings of emptiness and melancholy rise slowly to the surface.
Where the action is frozen and the meaning ambiguous, Monosov raises existential questions within a rich setting of colours with characters under complete control of the artist. She opens a place for the self to feel, rather than be afraid of, beauty. Precisely because of the contemporary chaos we live in, the artist creates a beautifully detached world through aesthetics, which contains all the pain and anxiety surrounding us.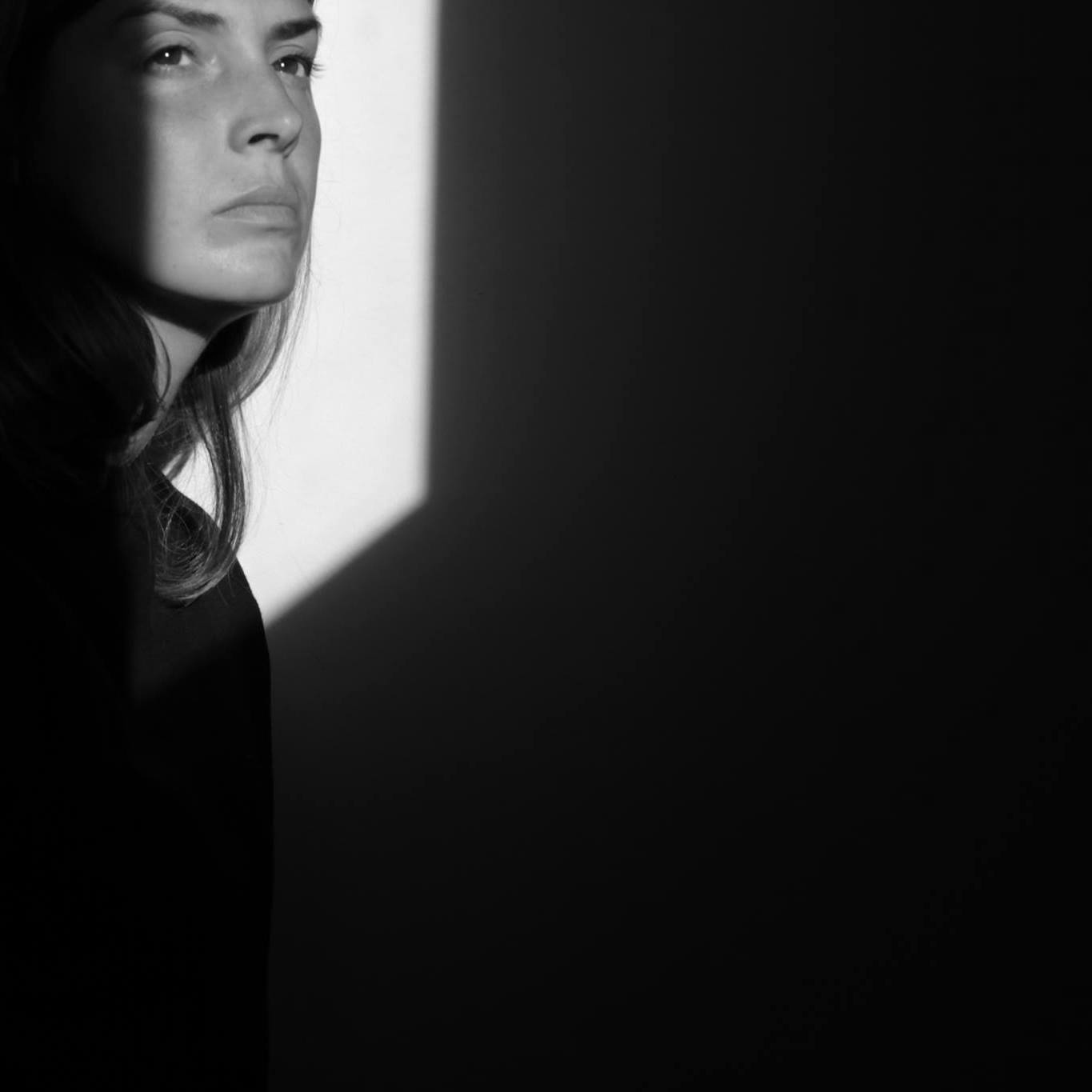 RACHEL MONOSOV (b. 1987, St. Petersburgh, Russia)
Bridging photography, video, performance and sculpture, Russian-born Rachel Monosov delves into cultural notions of alienation, territorial belonging, gender, and identity. Nature serves as a source for the artist's imagery and objects, which can be interpreted as both symbolic and indexical. While her early career focused on autobiographical works steeped with a desire to grapple with her personal history, in recent years her work has reflected a rootless present rife with broader social implications.
Monosov works on a project basis, each year producing several bodies of work in a variety of themes and methodologies. She constructs entire worlds around her subjects, which function pursuant to their own set of rules and laws. Together, the works speak on socio-political issues related to territory as geography and body.
Monosov holds two MFAs from The Royal Academy of Fine Arts (KASK) in Ghent, Belgium (2014/2016). She made her first museum presentations at the National Gallery of Zimbabwe (2016), and at Museum Dhondt-Dhaenens, Belgium (2017). In the past year she has completed four Residency programs including at Villa Lena in Italy, and Triangle Arts Association in New York. Monosov is a co-founder of the CTG Collective.
BORN 1987, ST. PETERSBURG, RUSSIA
LIVES AND WORKS IN BERLIN, GERMANY
EDUCATION
2016

MA in Film, The Royal Academy of Fine Arts, Ghent (KASK), Belgium

2014

MFA The Royal Academy of Fine Arts, Ghent (KASK), Belgium

2010

BFA Photography, Bezalel Academy in Jerusalem, Israel

2008

The School of Visual Arts, New York, USA
MUSEUM

&

BIENNIAL

EXHIBITIONS
2019

[Solo Title TBD], Tarble Arts Center, Eastern Illinois University, USA (upcoming)

2018

Unknowing Knowns Knowing Unknowns: (UNFINISHED), National Museum of Art, Bucharest, Romania (upcoming)
The Rebel, Biennial of Dakar, 13th Biennial of Contemporary African Art; Curator: Simon Njami
NEW FEELINGS: Transformative Play and Discourse on Photography from a Diasporic Perspective, Center for Contemporary Art & Culture, Portland, USA; Curator: Modou Dieng

2017

Europalia, Bozar, Brussels, Belgium; Curators: Laura Herman and Charlotte Dumoncel d'Argence
Afrotopia, Bamako Encounters 11th Edition, Biennale of African Photography; Curator: Marie-Ann Yamsi
Transcultural Protocol, performance in collaboration with Admire Kamudzengerere, Zimbabwe Pavilion, 57th Venice Biennale; Curator: Raphael Chikukwa
Melodica, Museum Dhondt-Dhaenens, Sint-Martens-Latem, Belgium

2016

Zig Zag Zig, The National Gallery of Zimbabwe, Harare, Zimbabwe; Curator: Catinca Tabacaru
SOLO

&

TWO

-

ARTIST

EXHIBITIONS
2018

[Solo Title TBD], Catinca Tabacaru, New York (upcoming)
1972, Catinca Tabacaru, Harare, Zimbabwe (with Admire Kamudzengerere) (upcoming)
Transcultural Transcience (with Isaac Chong Wai), ACUD Galerie, Berlin; curators: Karma Ltd. Extended
1972, Catinca Tabacaru, New York (with Admire Kamudzengerere)

2016

Pastoral, AC Repair Co., Toronto, Canada

2015

Effects of Displacement, Catinca Tabacaru Gallery, New York
Pastoral, Barbé Gallery, Ghent, Belgium

2014

The Premier of the Audition Acts as Symbol, REH-TRANSFORMER, Berlin, Germany; Curator: Marcus Kettel
SELECTED
GROUP
EXHIBITIONS
2018

Fear of Change: true scenes and flat screenes, Site131, Dallas, USA

2017

Transcultural Protocol, ThalieLab Art Foundation, Brussels, Belgium
An Orbit, The Drake, Toronto, Canada
TERRA NOVA, Catinca Tabacaru, New York
LEŽERNA RAZMJENA BEZ PANIKE, Charlama Contemporary Art Gallery, Sarajevo

2016

Fragmented Time, Catinca Tabacaru, New York; Curator: Rachel Monosov
Zig Zag Zim, Catinca Tabacaru, New York
A perfect storm for business, The Governor's Mansion, Ghent, Belgium; Curators: Liene Aerts, Wim Lambrecht and Wim Waelput

2015

Devotion, Catinca Tabacaru Gallery, New York; Curators: William Corwin and Catinca Tabacaru
Art Prize CBM (Premio "Carlo "Bonatto" Minella), Turin, Italy
La Vie mode d'emploi, Zwarte Zaal, Ghent, Belgium
"Worlds of Nature", Ramfoundation, Rotterdam, The Netherlands

2014

The Last Brucennial, New York; presented by Vito Schnabel and The Bruce High Quality Foundation
Kiss, Zona 30, Lima, Peru; Curator: Katie Peyton

2013

Ever Ours, Beethoven Festival: LOVE, Merit School of Music, Chicago; Curator: Catinca Tabacaru
Special Project, Bit Map, Ghent, Belgium
100 Years in the Underground, Steichen to Sherman, Peanut Underground Art Projects, New York
Conventional Codes Of, Lambert Fine Arts, New York; Curator: Catinca Tabacaru
We Man, Bijloke, Ghent, Belgium

2011

Hard Pop, ST-ART, Tel Aviv, Israel; Curators: Liora Belford and Serge Tiroche
Shepard Fairey and Co, Bradford Stewart Studios, Los Angeles, USA; Curator: Catinca Tabacaru

2010

Third Eye/I, White Box, New York; Curators: Raul Zamudio and Catinca Tabacaru
Women on Women, Zik Gallery, Jerusalem, Israel
SITE

-

SPECIFIC

WORKS
2017

CTG Harare, Harare, Zimbabwe

2016

Impossible Meeting Point, Pool's Island, Canada

2015

Pink Village, Harare, Zimbabwe
SCREENINGS
2017

Melodica, CIMMfest No.9, Chicago, USA
Pink Village, dokumentArt, Neubrandenburg, Germany
Melodica, Bideodromo Festival, Bilbao, Spain (Second Prize for Experimental Film)

2016

Pink Village, Joyce Yahouda Gallery, Montréal, Canada; Curator: Nicolas Mavrikakis
Freedom in the clouds, cimmfest, Chicago, USA

2015

The Visitor, 44th Edition of International Film Festival Rotterdam_, The Netherlands
The Visitor, Het Grote Ongeduld Xtra!, Cinemathek, Brussels, Belgium
RESIDENCIES
2019

Serlachius Museum, Finland (upcoming)

2018

Jalovik Art Colony, Serbia (upcoming)
CRIPTA747, Torino, Italy

2017

CTG-R: Zimbabwe, CTG Collective in collaboration with Dzimbanhete Arts Interactions, Harare, Zimbabwe
Triangle Arts Association, Brooklyn, USA

2016

Thalie Art Foundation, Human Uplift Trust, India
Villa Lena Foundation, Tuscany, Italy
CTG-R: Newfoundland, CTG Collective in collaboration with Matthew Evans, Pool's Island, Canada
Dusangneuf Osangsett, Brussels, Belgium
Museum Dhondat-Dhaenens, House Van Wassenhove

2015

CTG-R: Zimbabwe, CTG Collective in collaboration with Dzimbanhete Arts Interactions, Harare, Zimbabwe
AWARDS

&

PRIZES
2017

Northern Trust Purchase Prize, EXPO Chicago 2017
Europalia Curator's Award, Belgium (Selected Artist); Curators: Laura Herman and Charlotte Dumoncel d'Argence
SELECTED
COLLECTIONS
The Art Institute of Chicago
The Block Museum
National Gallery of Zimbabwe
Foundation Blachère
Collection Praz-Delavallade
ST-ART by Serge Tiroche
SELECTED
BIBLIOGRAPHY
Rodney, Seph, The Stories of African Contemporary Art Are Everywhere at the 1-54 Art Fair, HYPERALLERGIC, May 5, 2018
Knoblauch, Loring, Rachel Monosov/Admire Kamudzengerere, 1972 @ Catinca Tabacaru, Collector Daily, April 4, 2018
Cowie, Alix-Rose, Rachel Monosov and Admire Kamudzengerere You can't believe everything you see, WEPRESENT-WETRANSFER, March 18, 2018
Twersky, Carolyn, Two Artists Rewriting the History of Interracial Marriage in Africa, New York Magazine, March 26, 2018
TRANSCULTURAL TRANSIENCE BY KARMA LTD. EXTENDED, Art Berlin, April 5, 2018
Joyce, Beatrix, Exhibition // Karma Ltd. Extended's 'Transcultural Transience' at ACUD Galerie, BERLINARTLINK, March 31, 2018
Furtado, Will, Where Drawing and Performance Meet, Contemporary&, December 8, 2017
Dafoe, Taylor, The Best Booths of Expo Chicago 2017, OBSERVER, September 14, 2017
Hawbaker, KT, 10 must-see galleries at Expo Chicago, Chicago Tribune, September 13, 2017
Cohen, Alina, Amplifications of Memory, The Nation, May 26, 2017
Land for Sale by Admire Kamudzengerere & Rachel Monosov – Ten Days In Paris, October 11, 2016
Le Zimbabwé Voit La Vie En Rose, MIXTE Paris, November 8, 2018
Rachel Monosov "Pastoral" at AC Repair Co., Toronto, Mousse Magazine, August 8, 2016
Seven Belgian-based artists to keep on your radar (Part 3), The Word, April 13, 2016
Schultz, Charles M., Devotion, BLOUINARTINFO, March 2016