State of Emergence
Alaa Mansour, Anatoliy Belov, Borys Kashapov, Katia Lesiv, Katia Lysovenko, Katya Grokhovsky, Ksenia Hnylytska, Lesia Vasylchenko, Luba Drozd, Maria Kulikovska, Nikita Kadan, Nona Inescu, Oksana Kazmina, Palliative Turn, Rachel Monosov, Slinko, Terrence Musekiwa, Yulia Krivich, Xavier Robles de Medina, UKRAïNATV
Curated by Lesia Kluchynska and Catinca Tabacaru
20
October
 — 
10
December
2023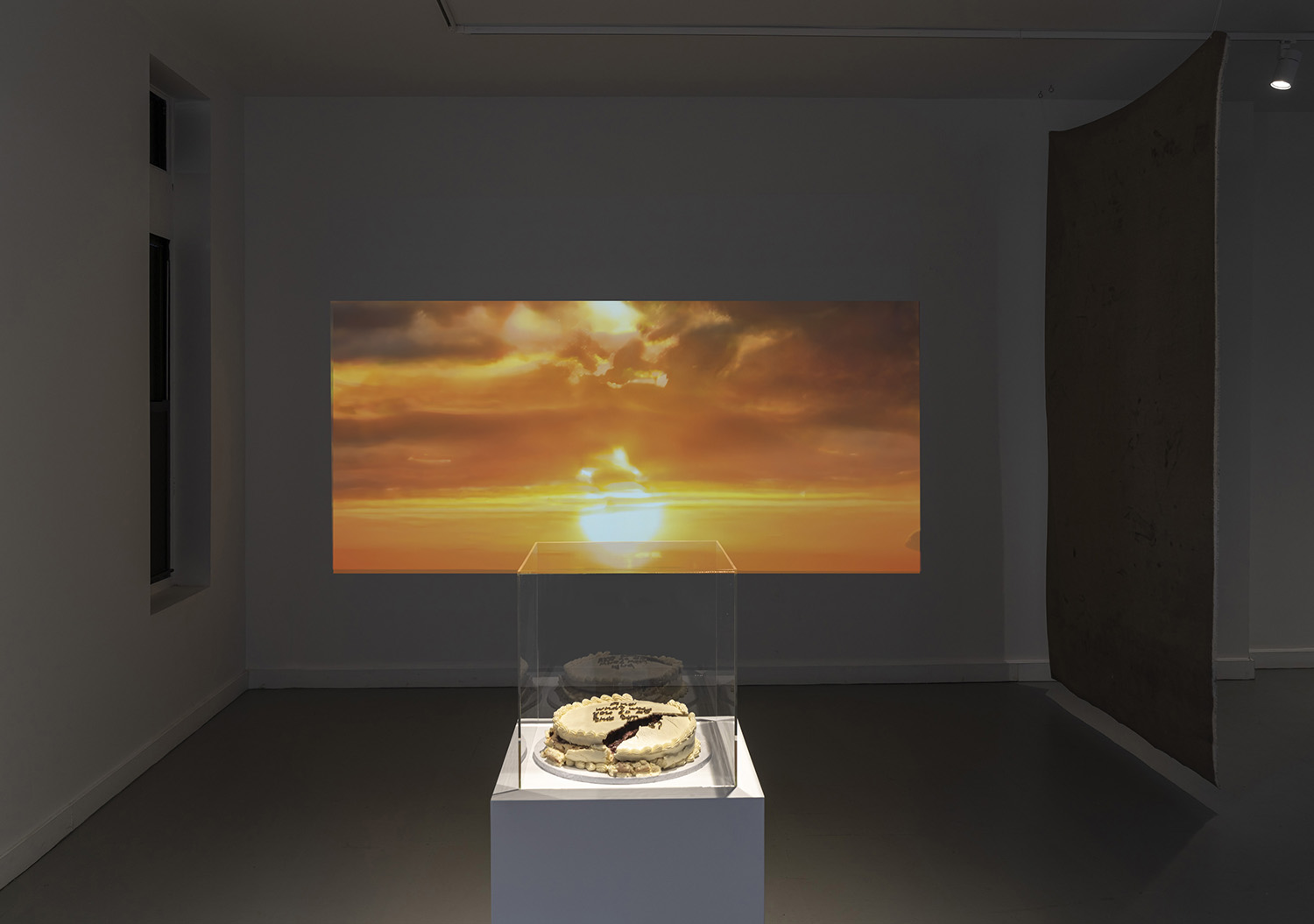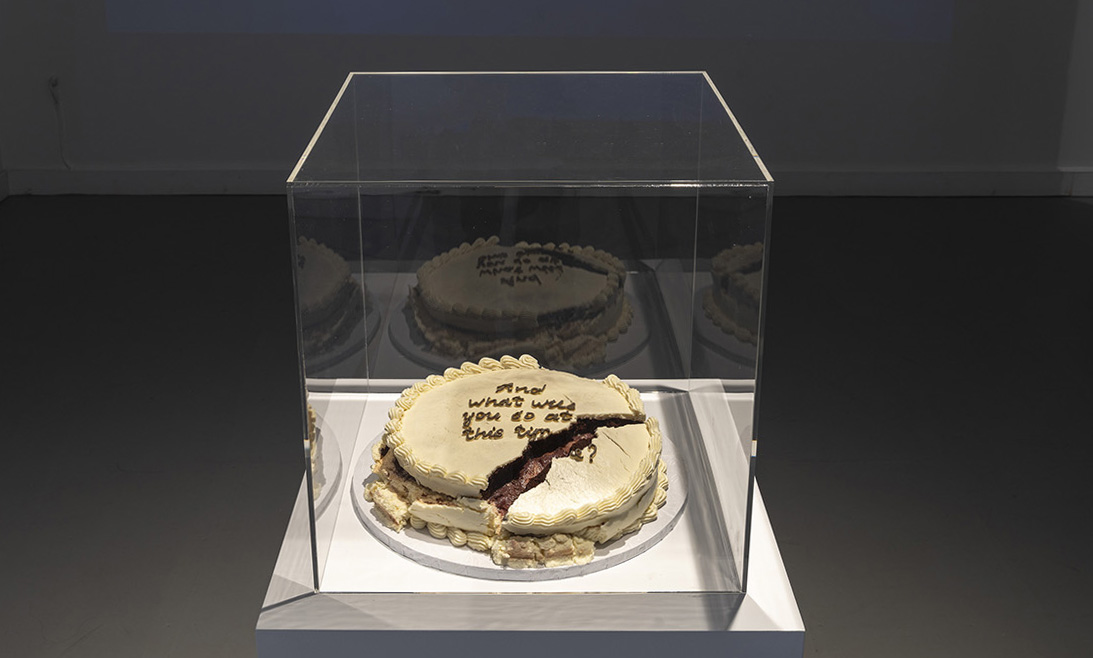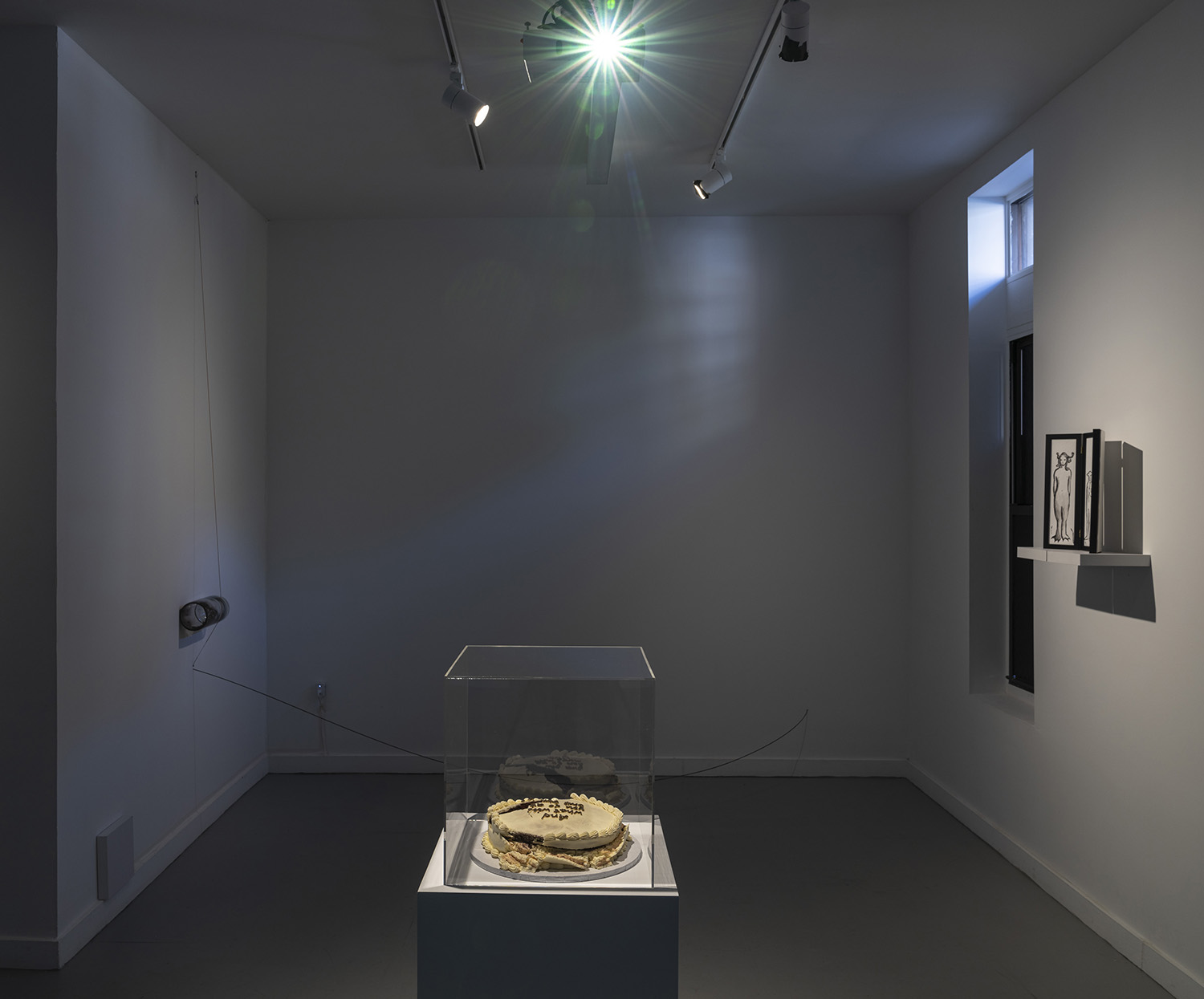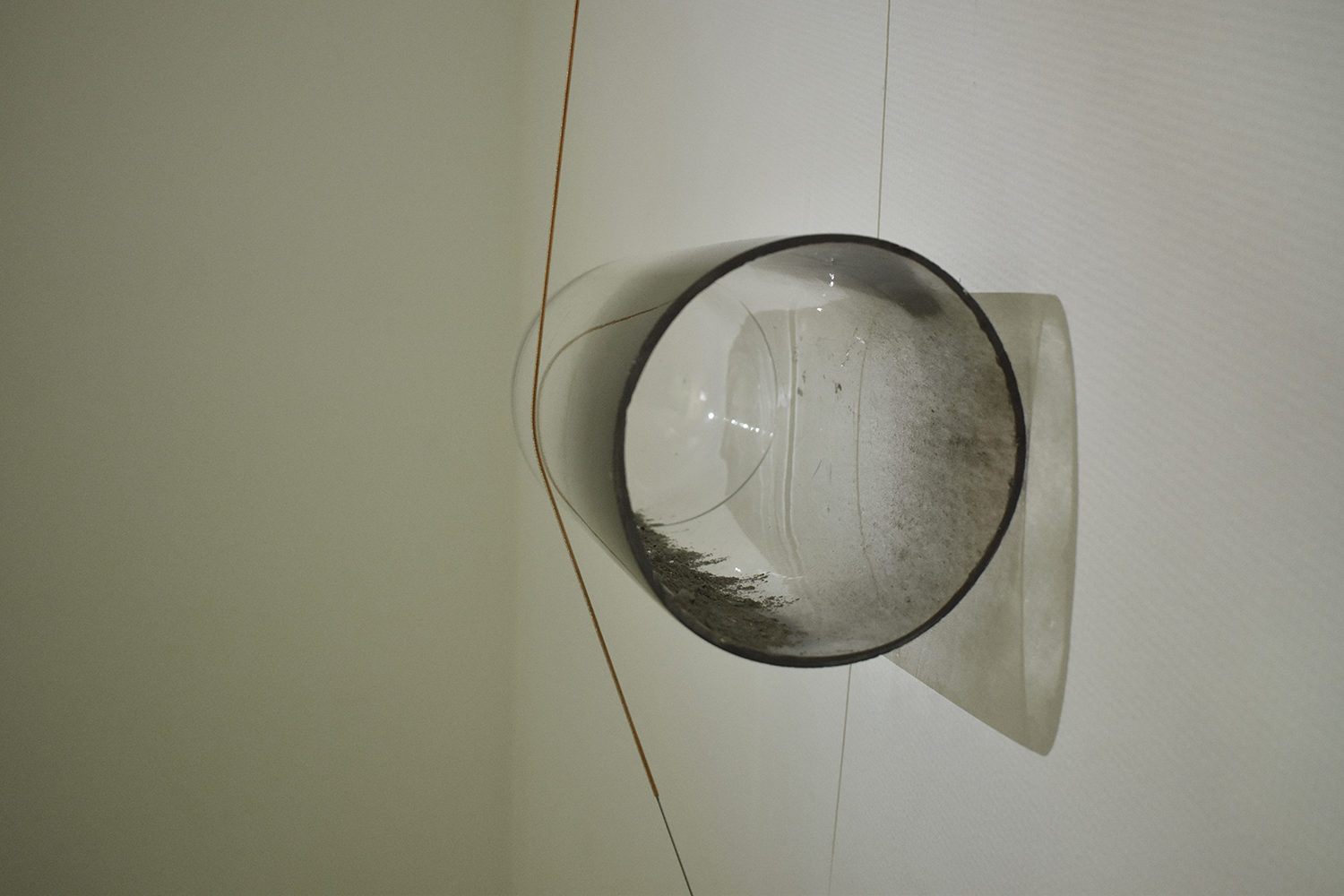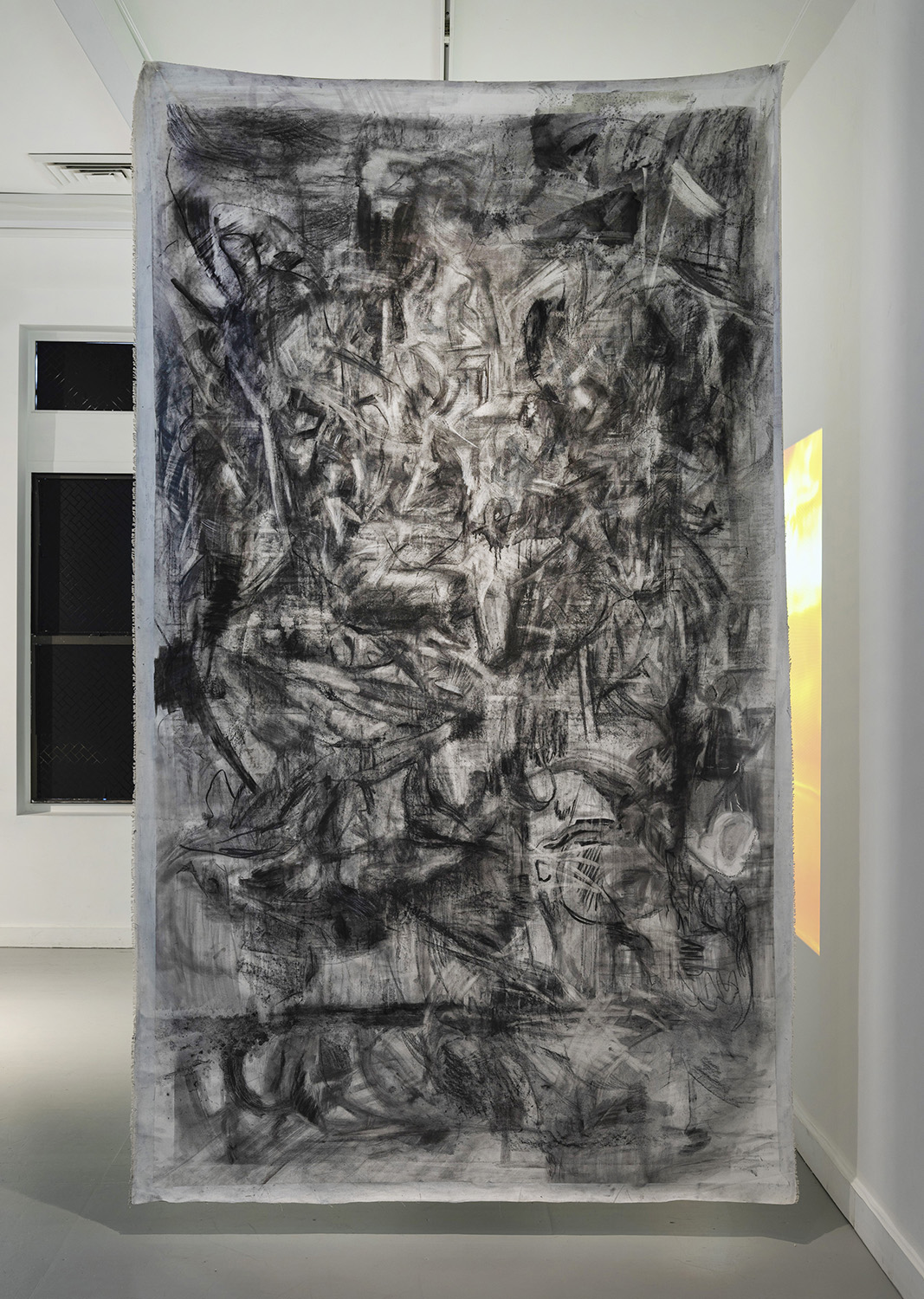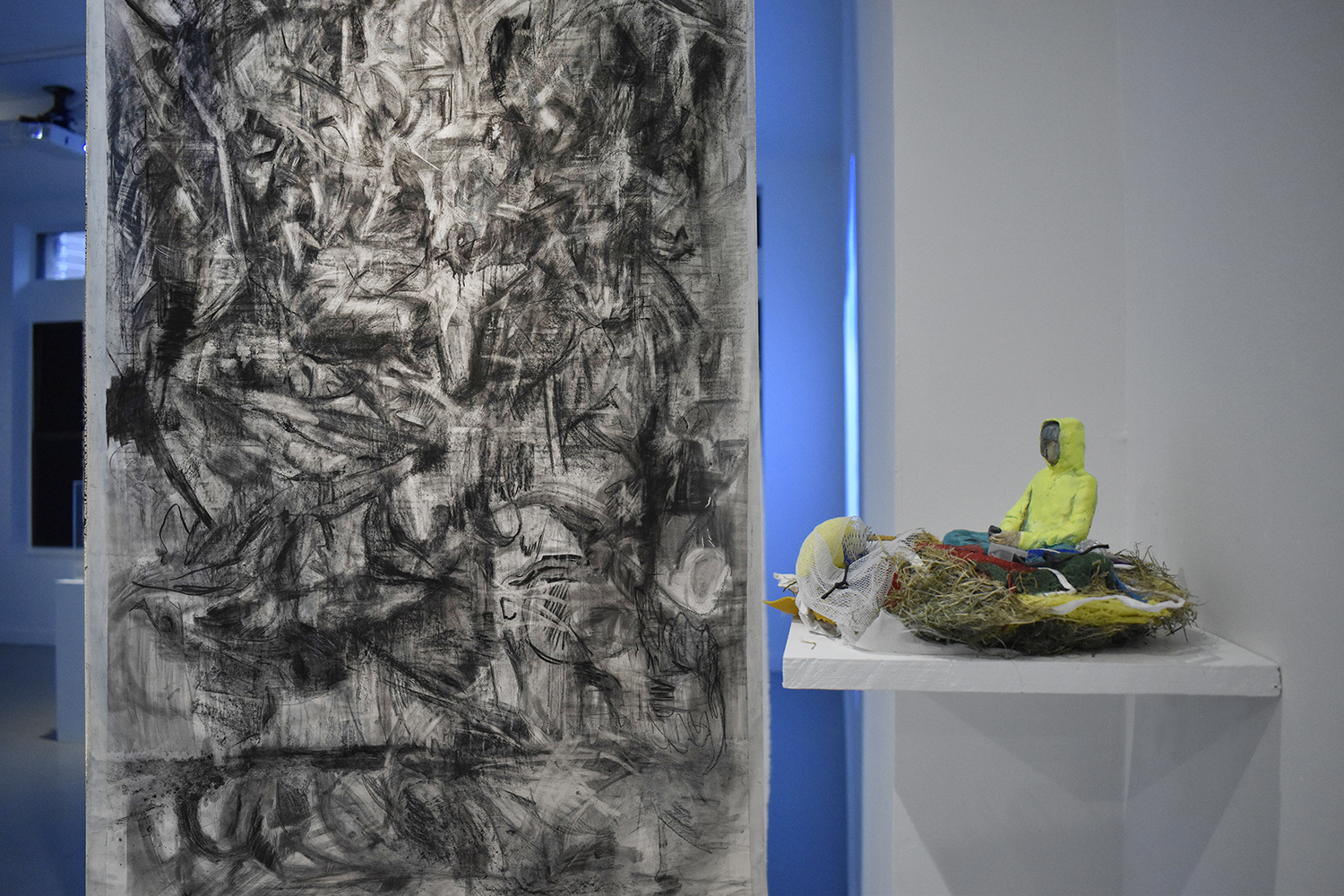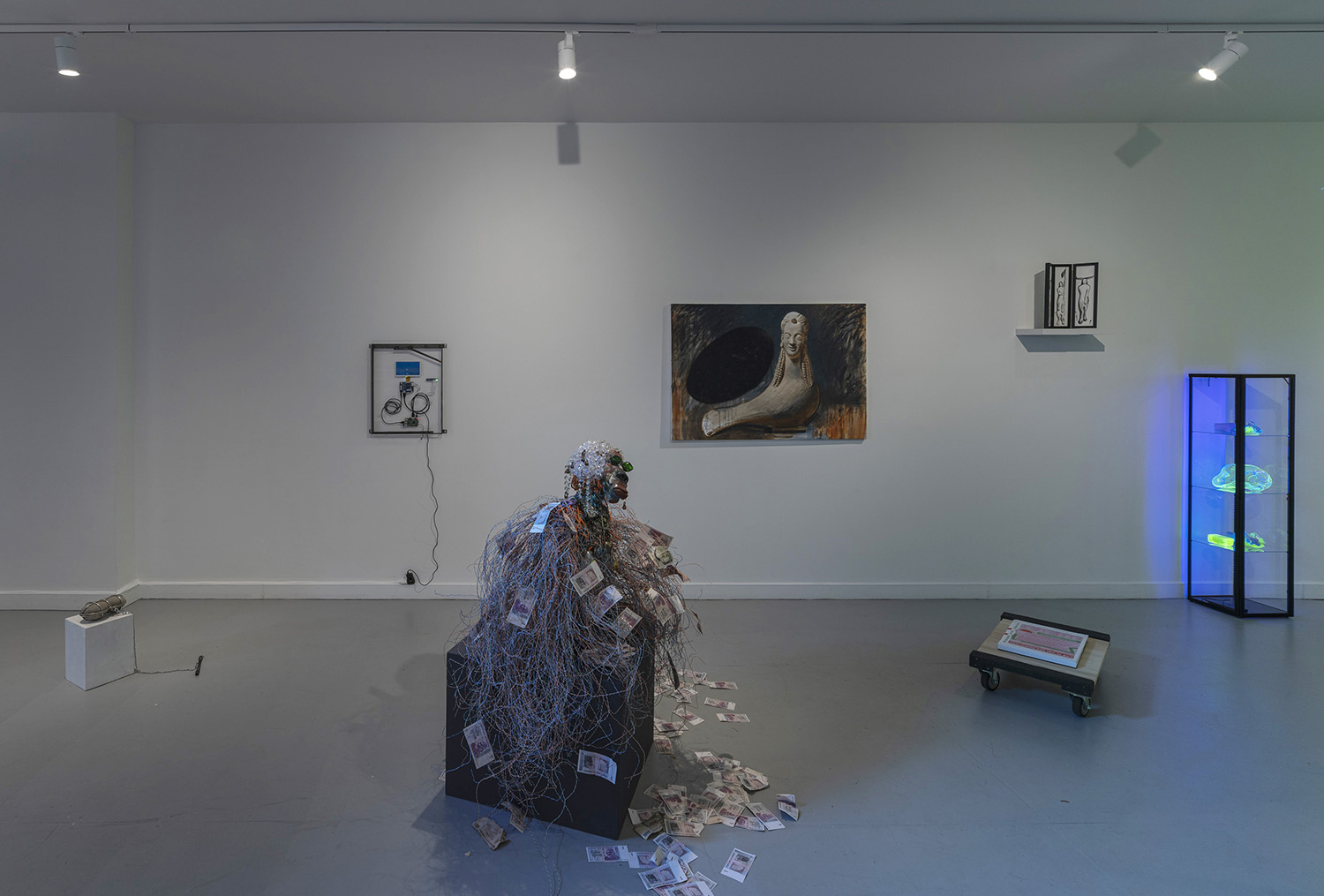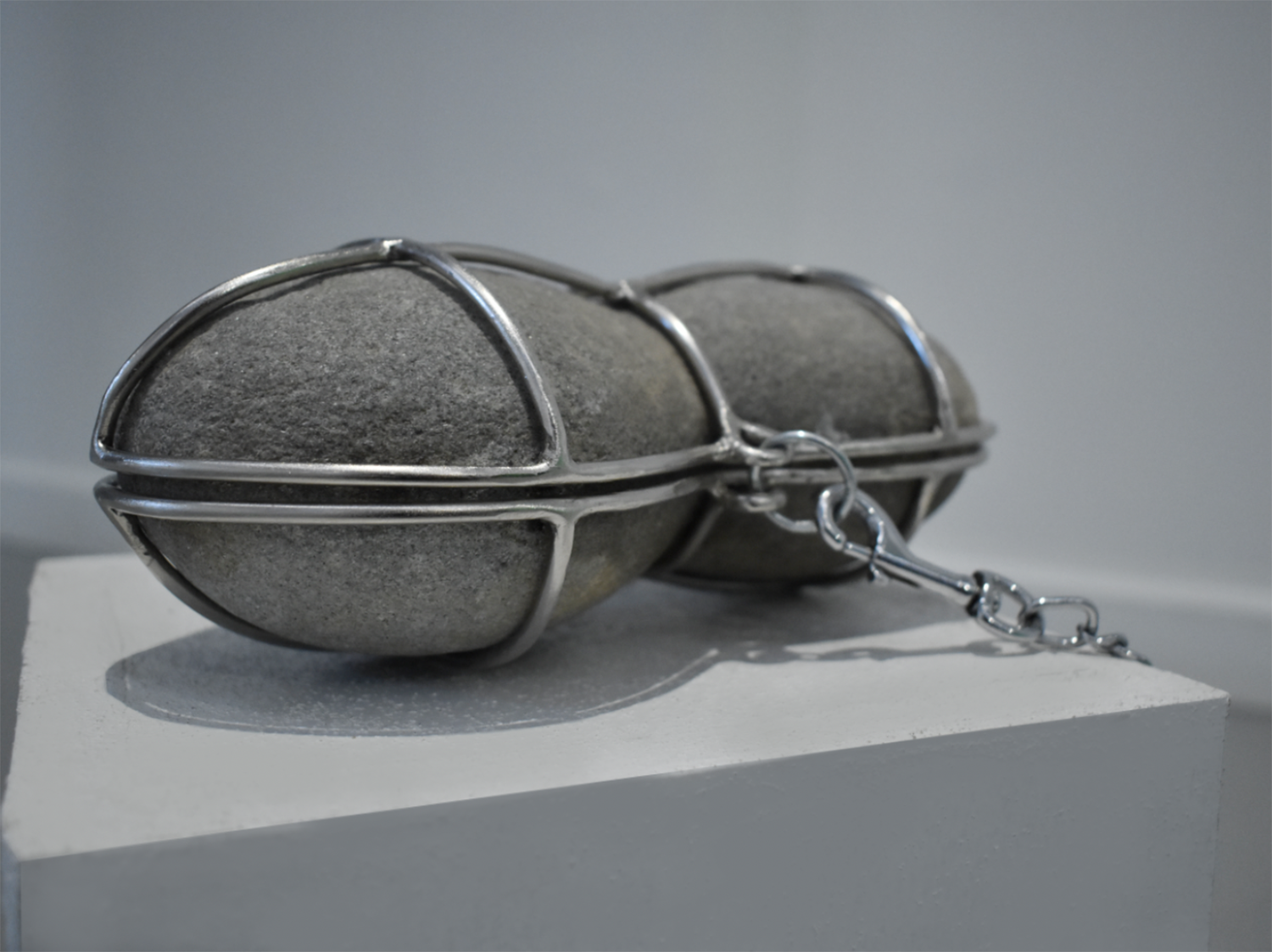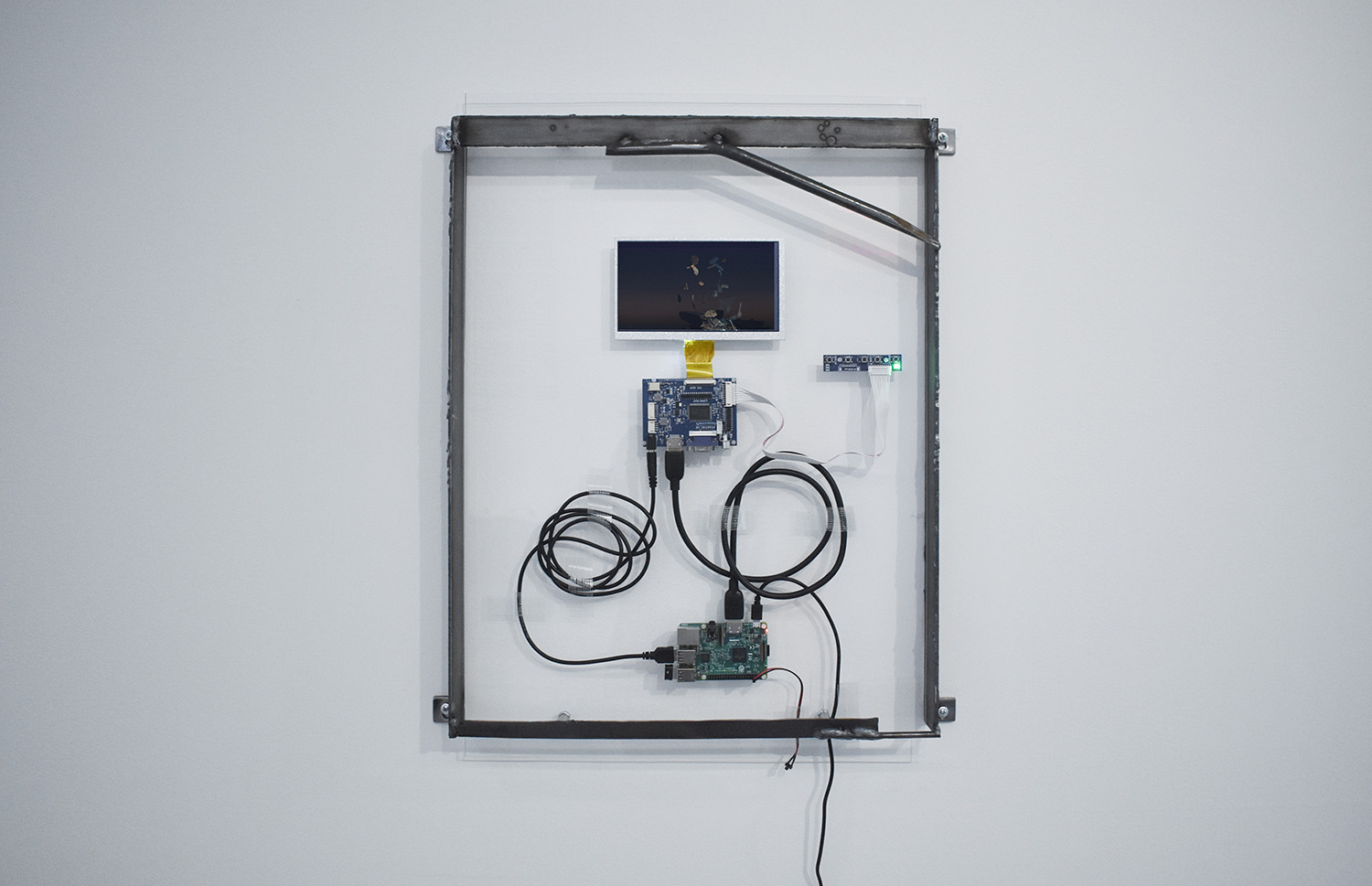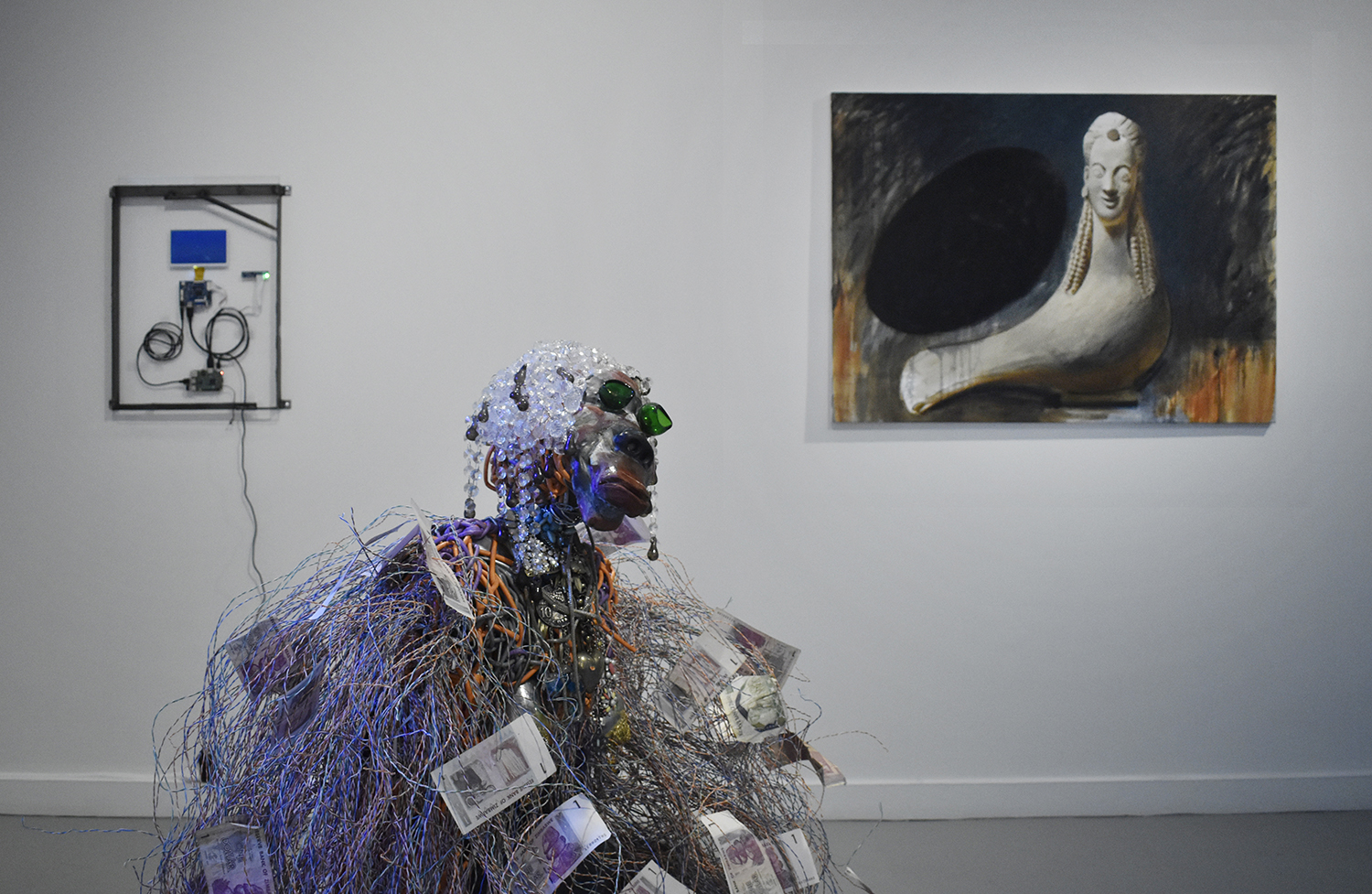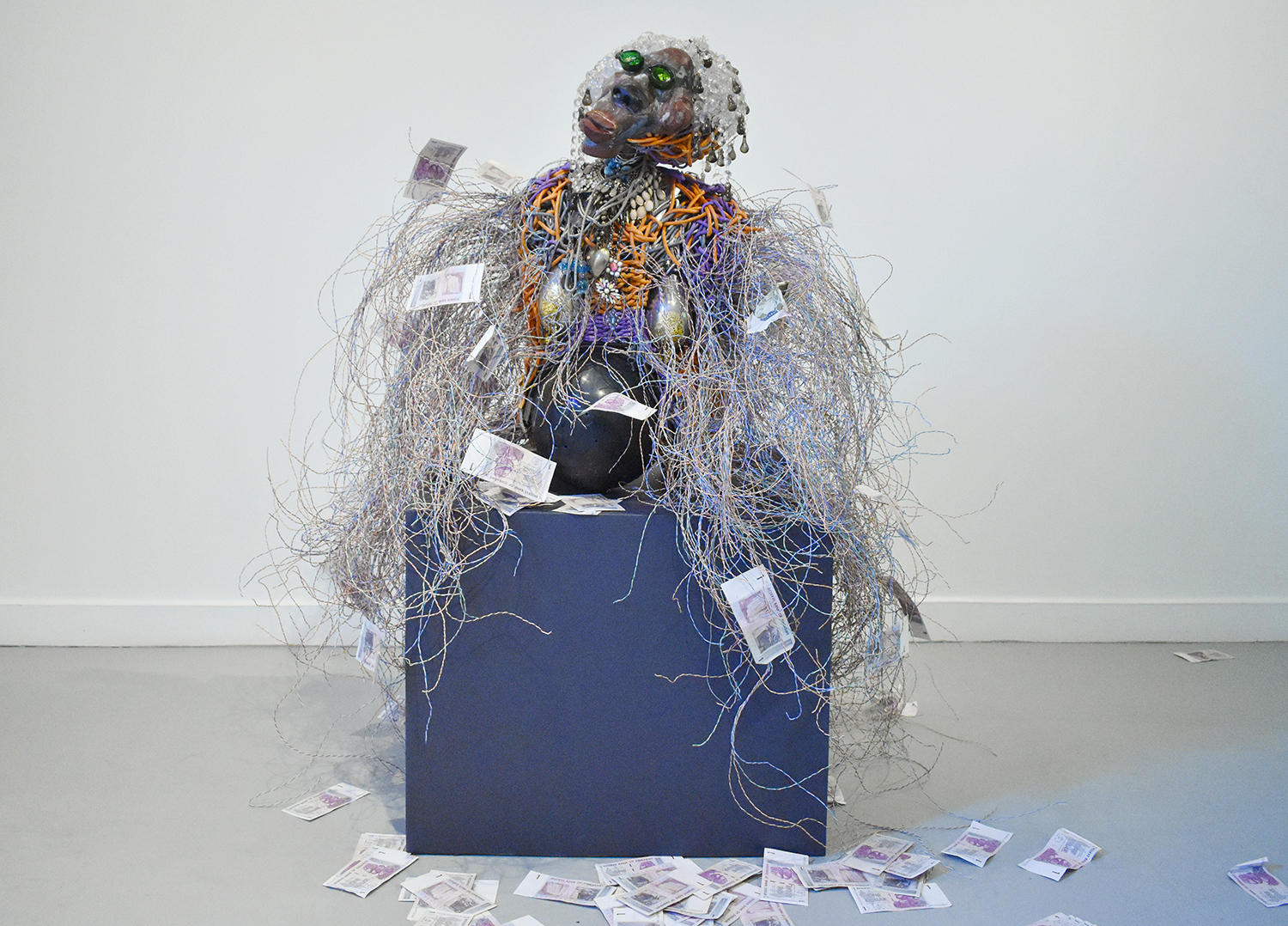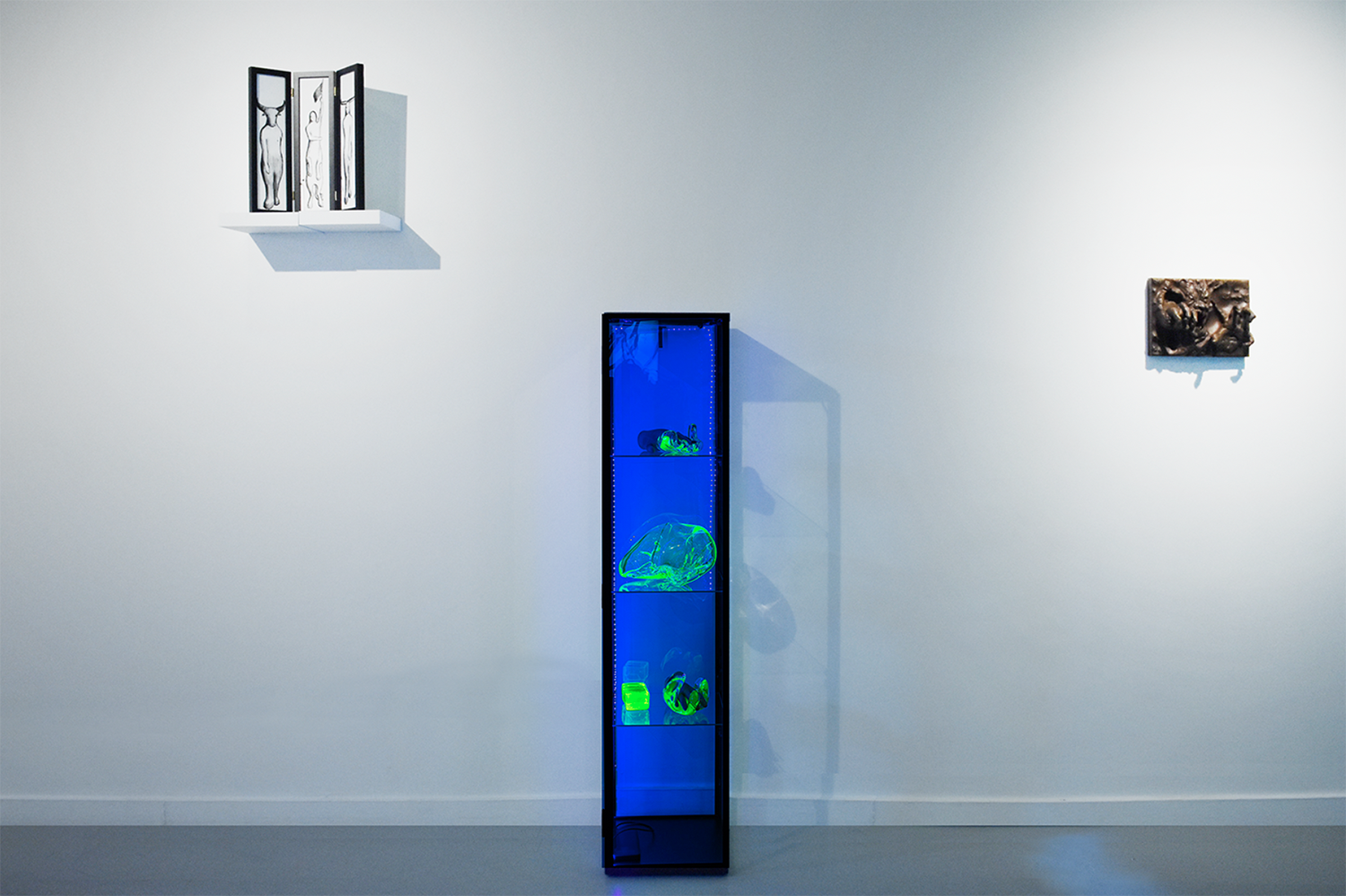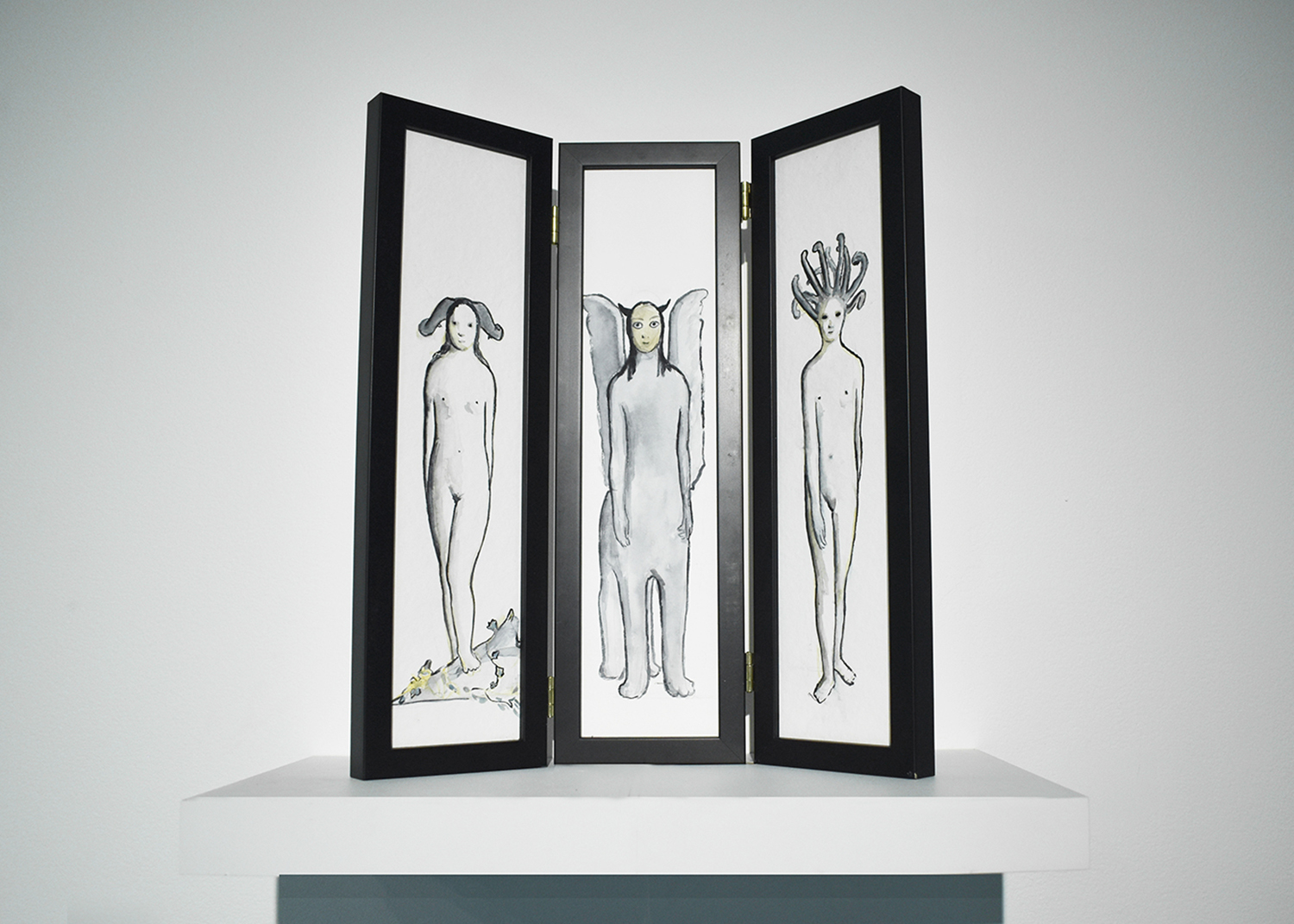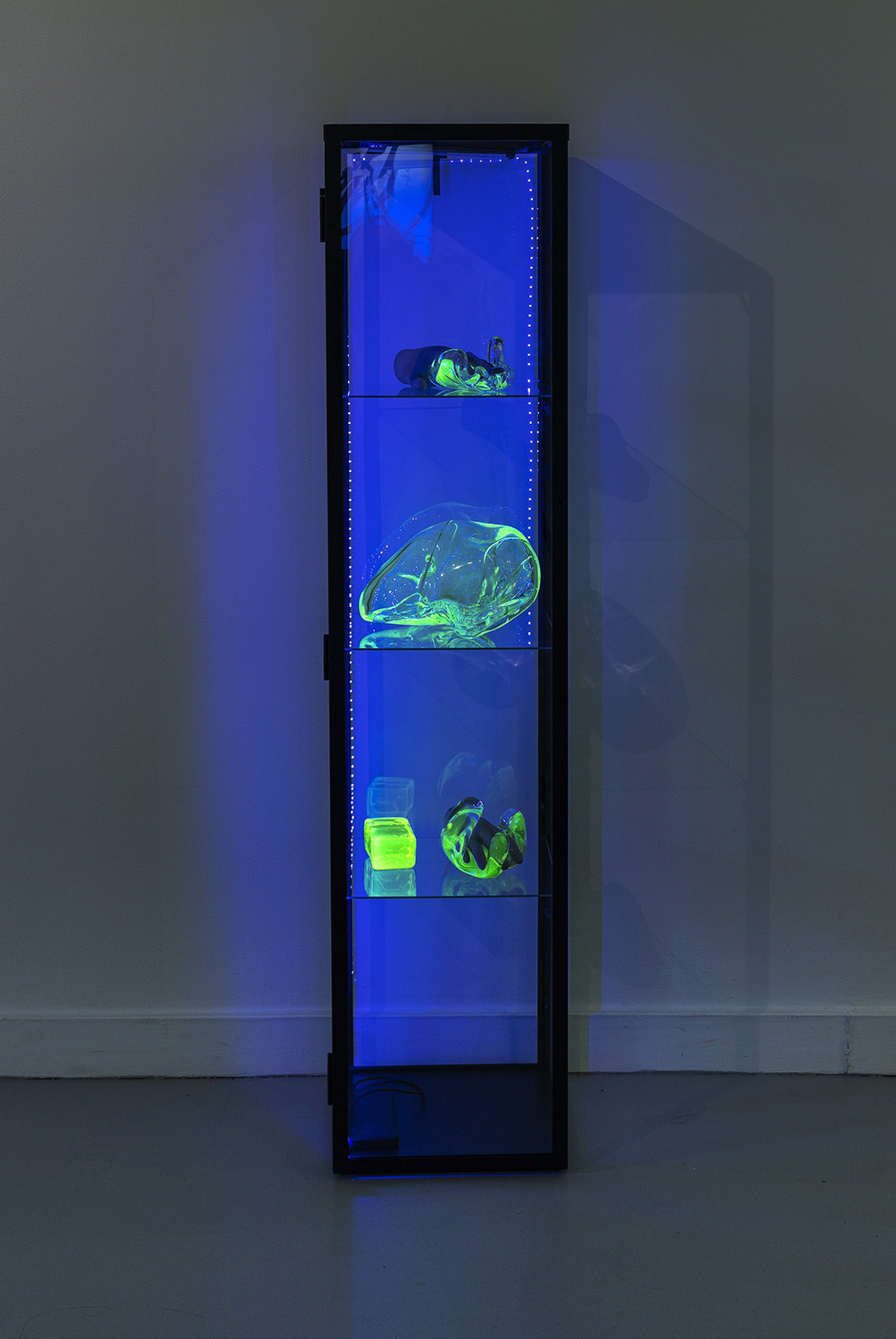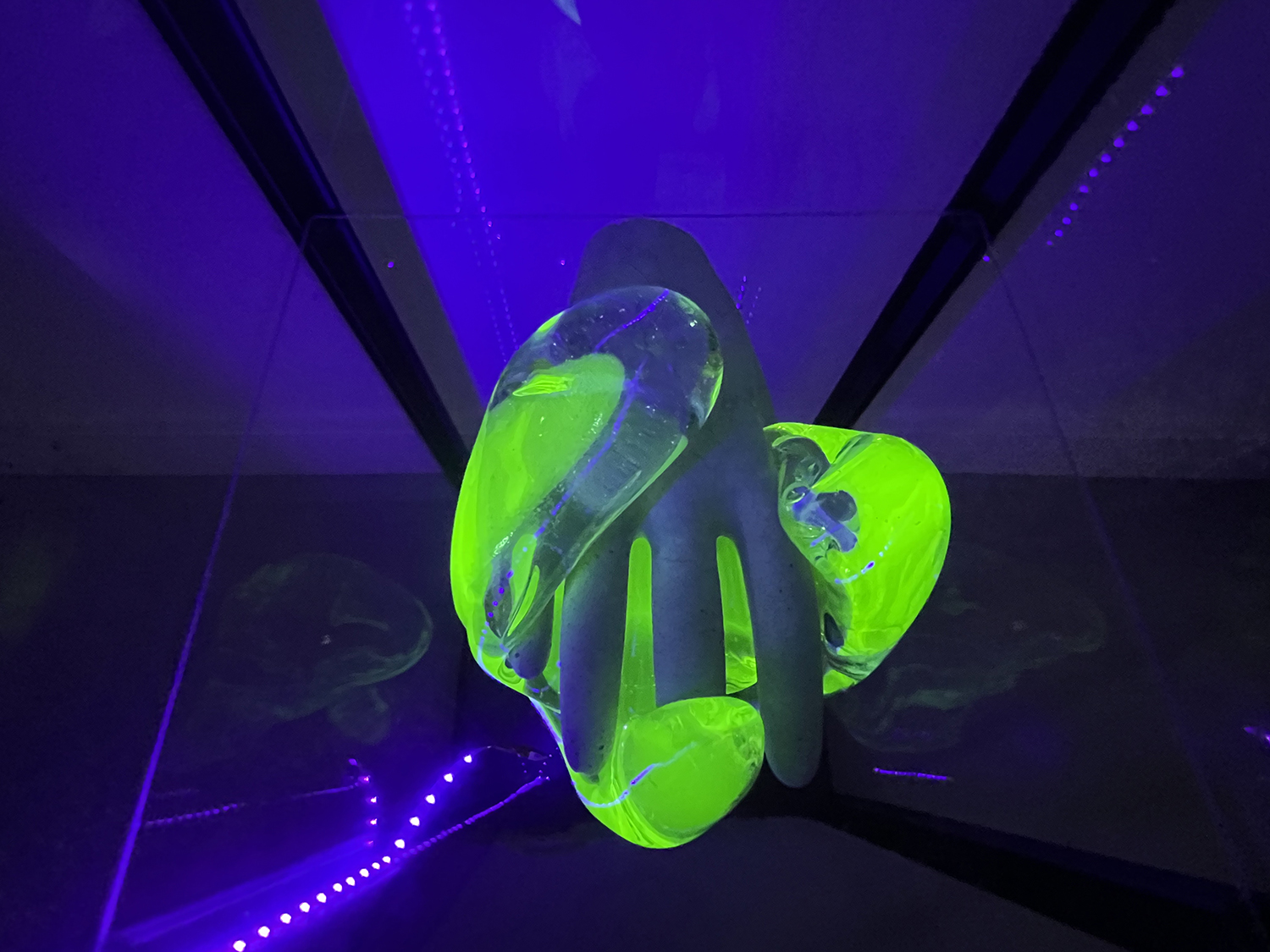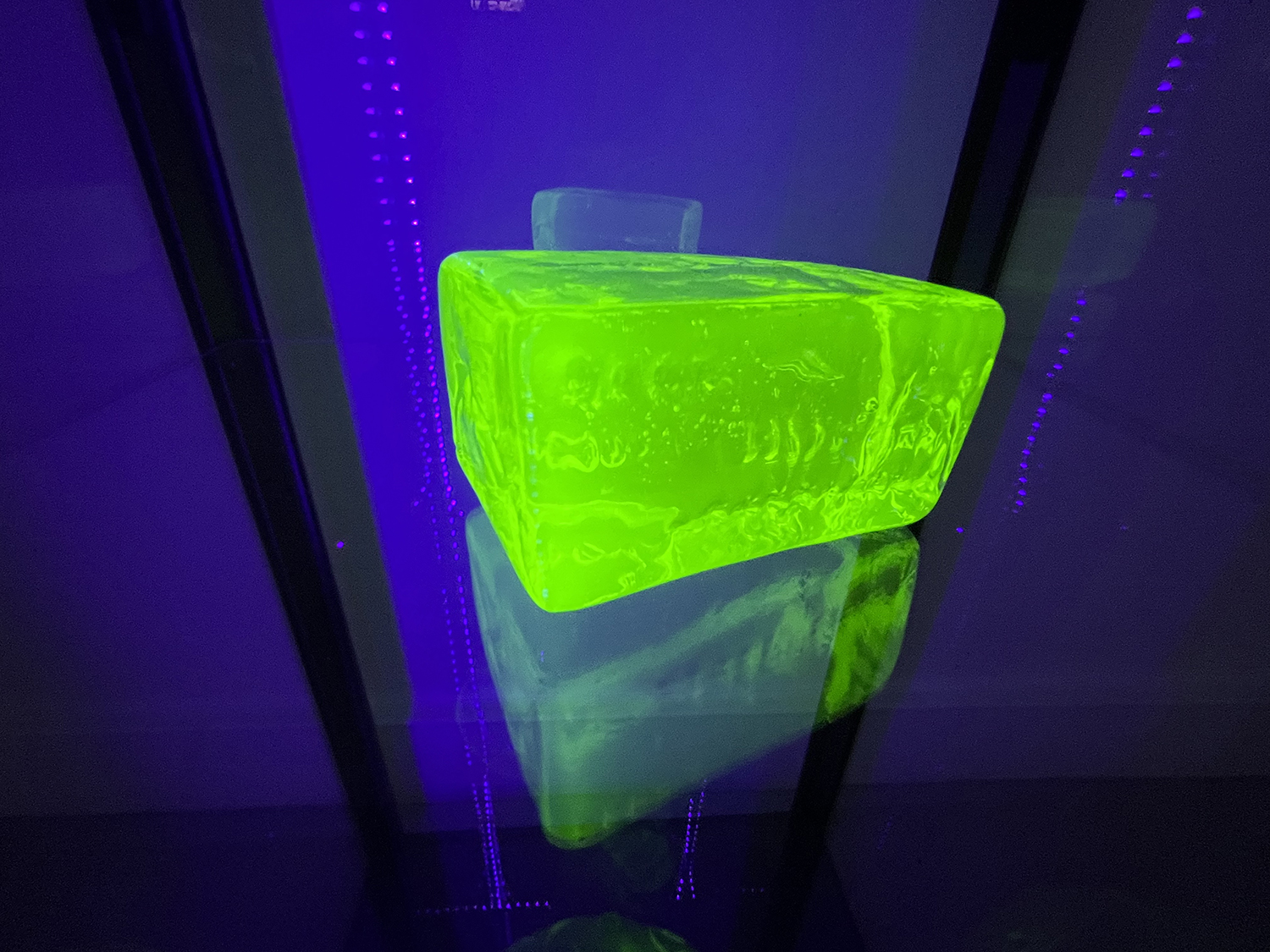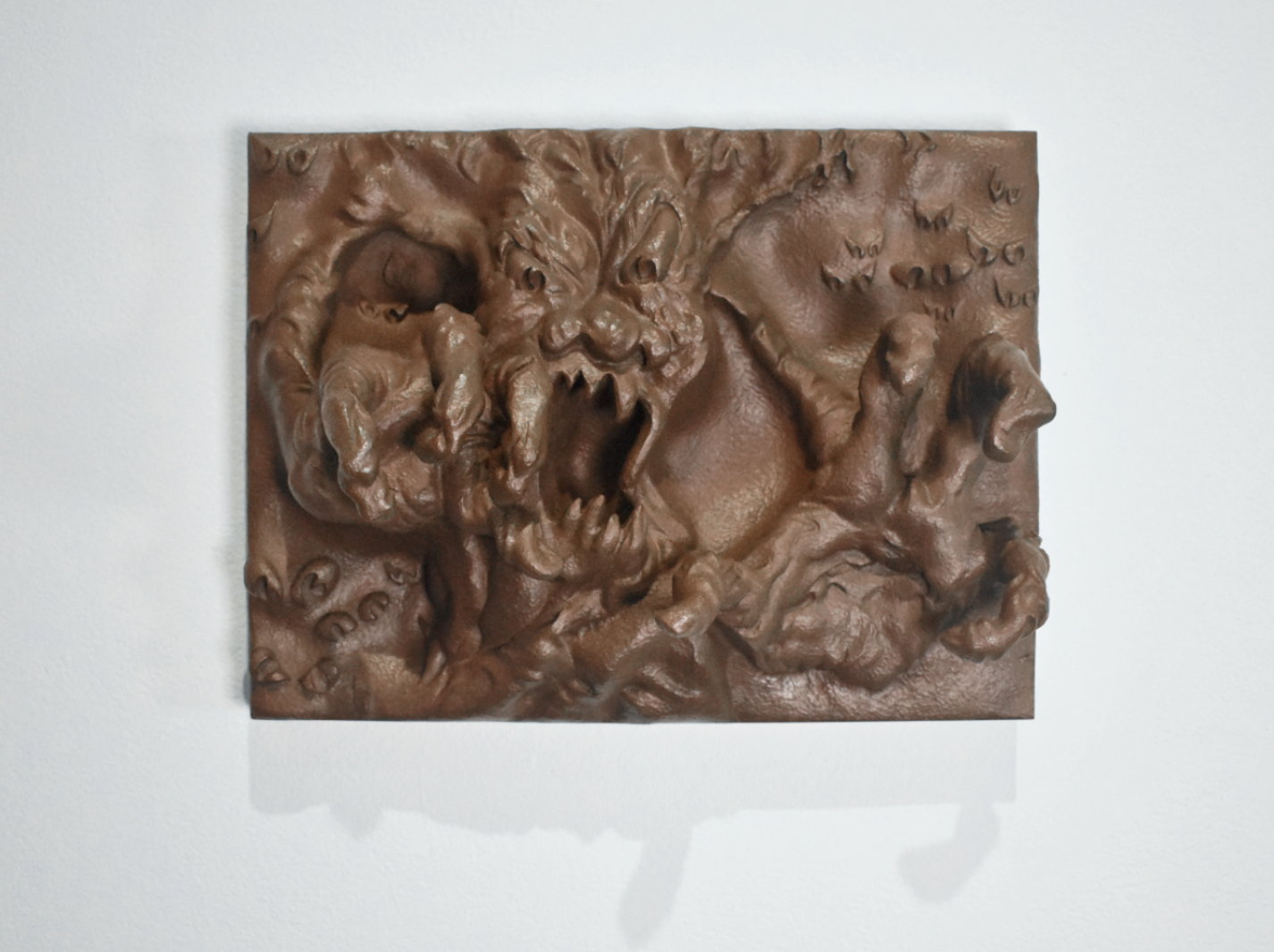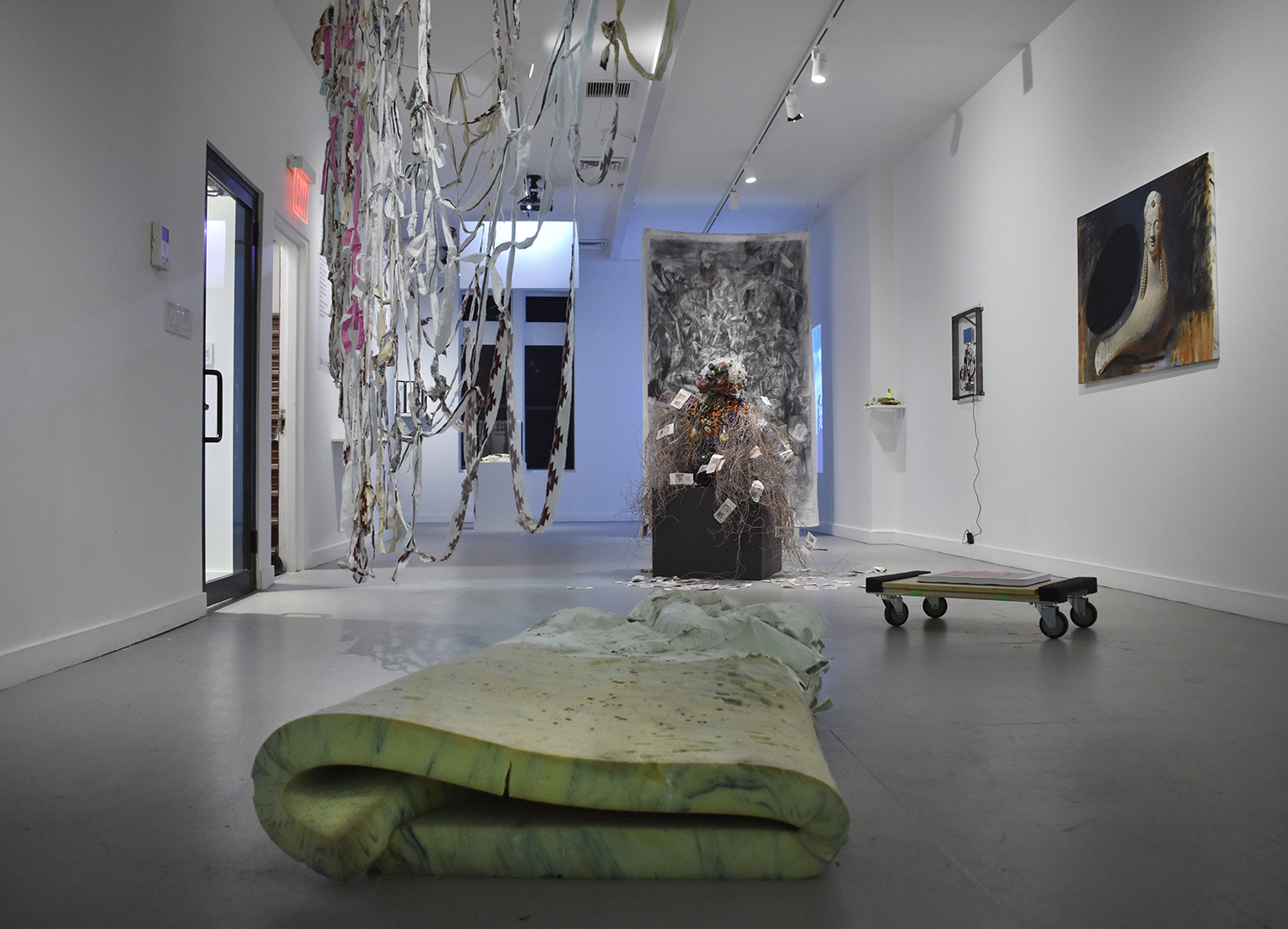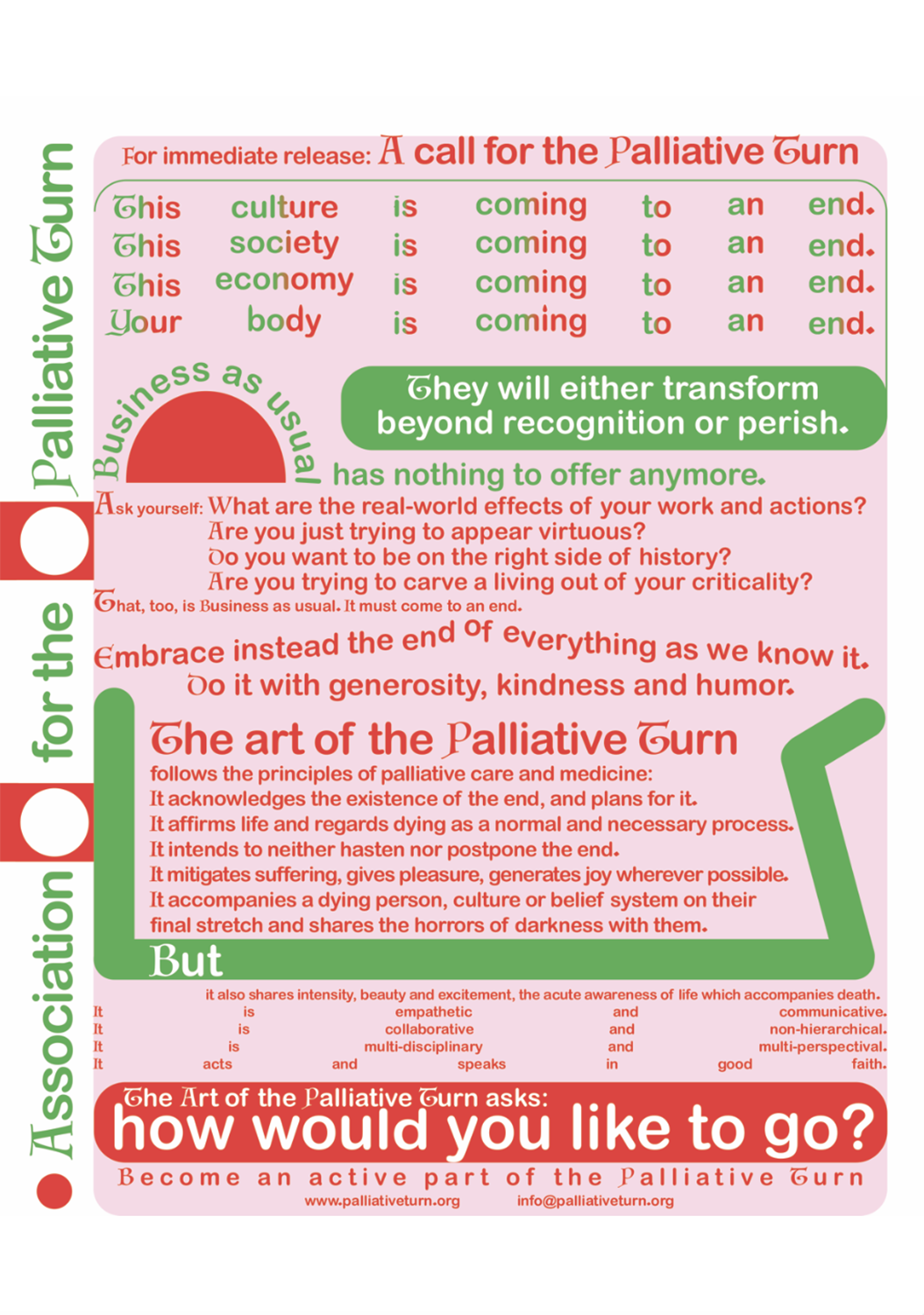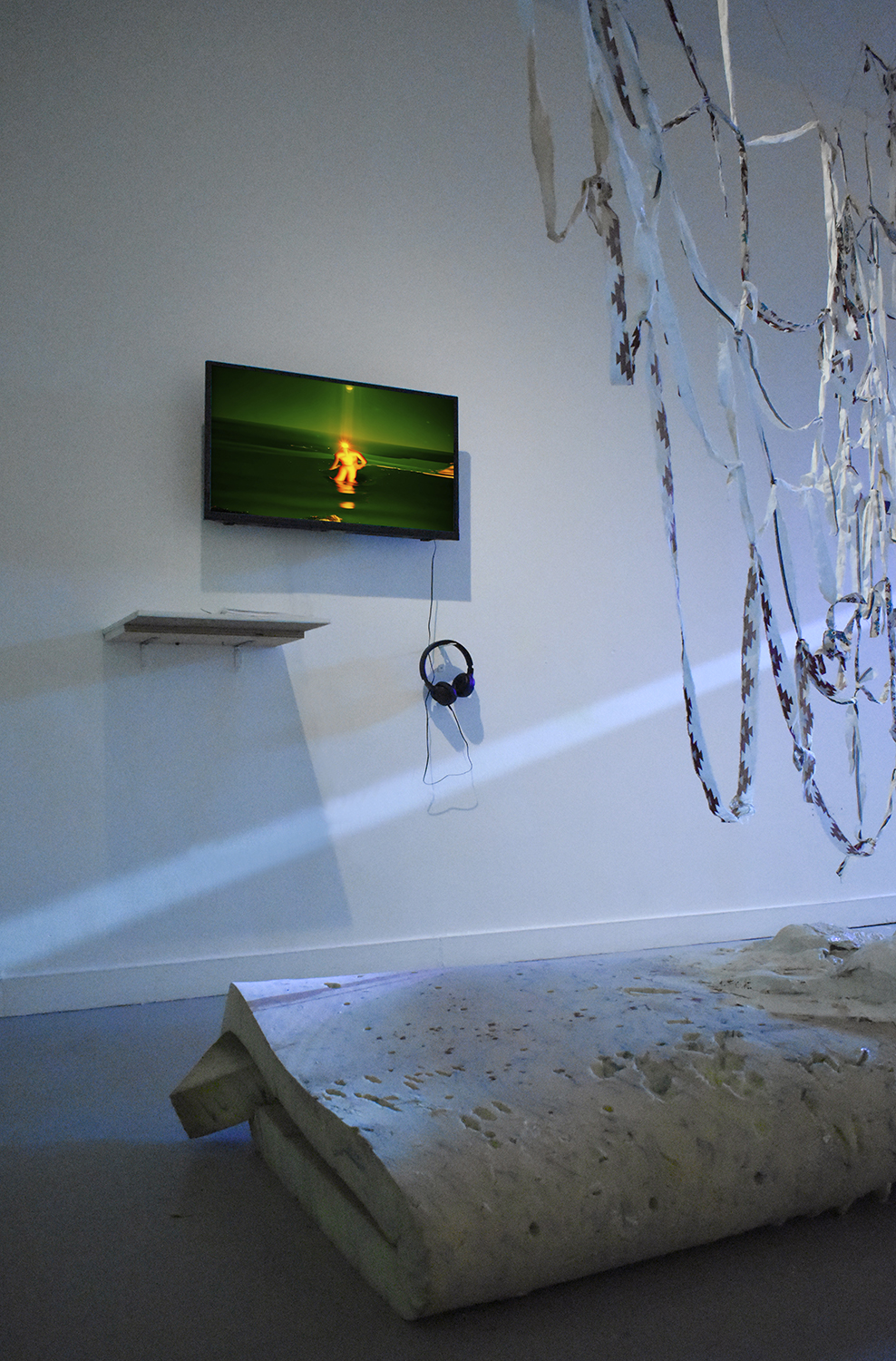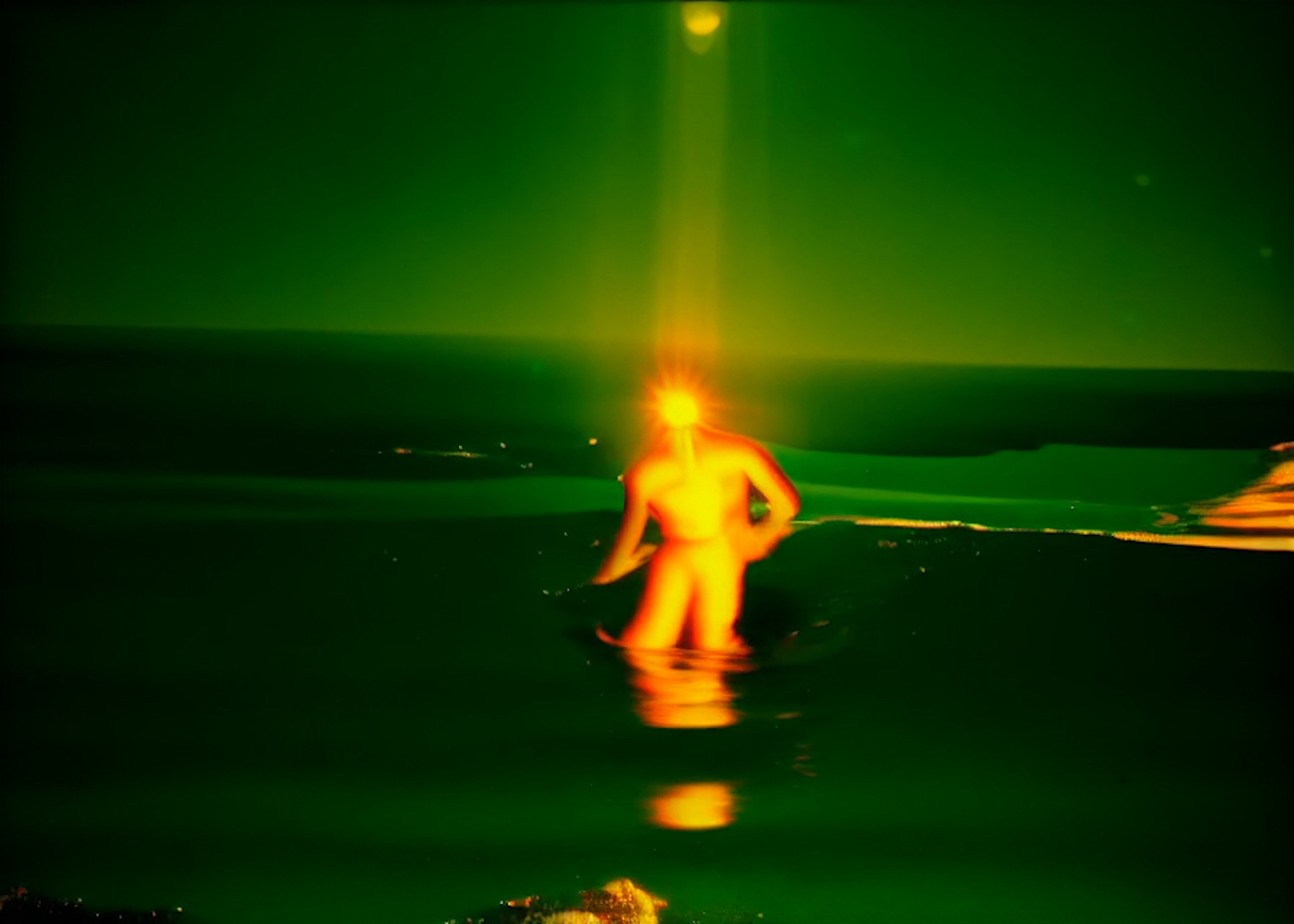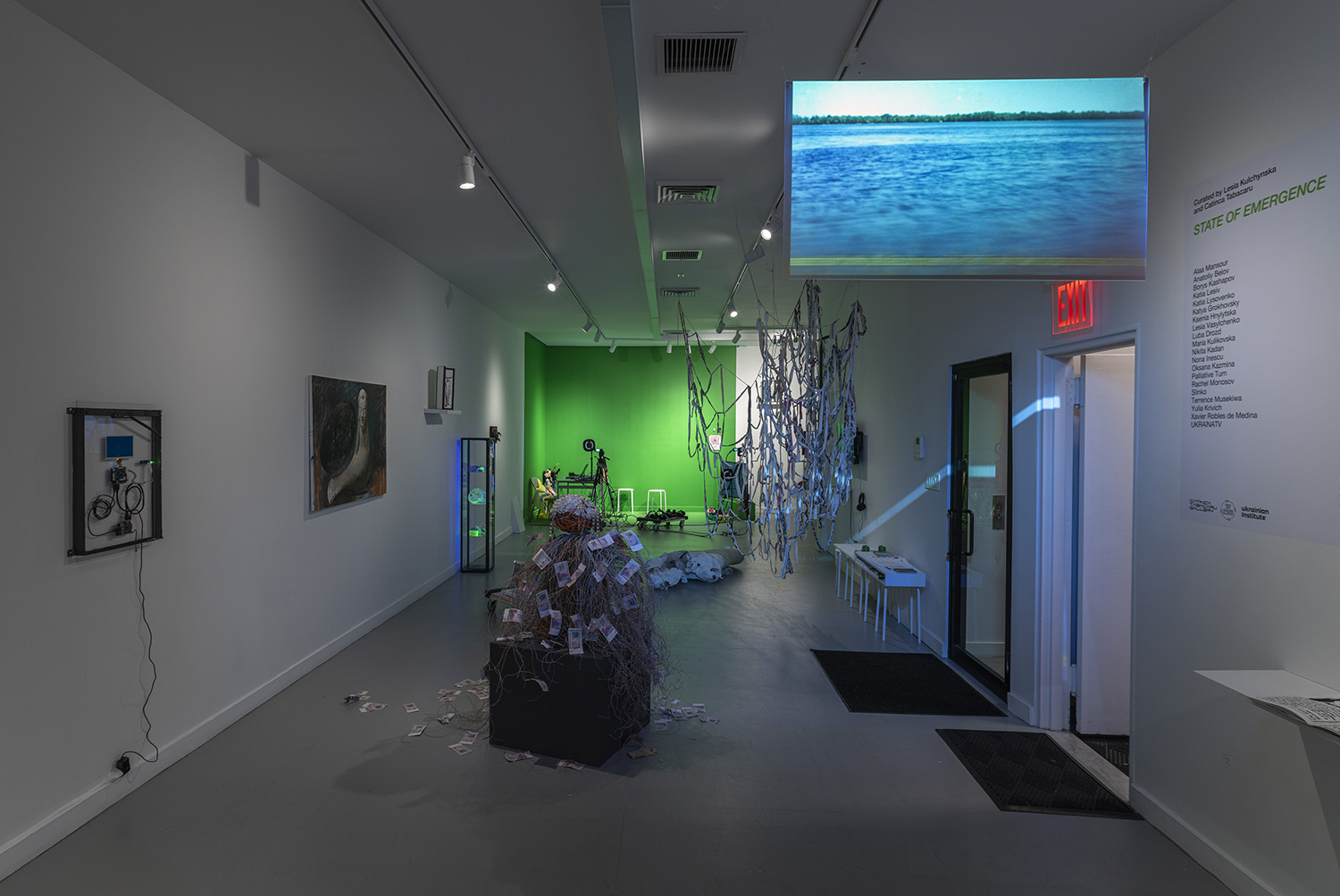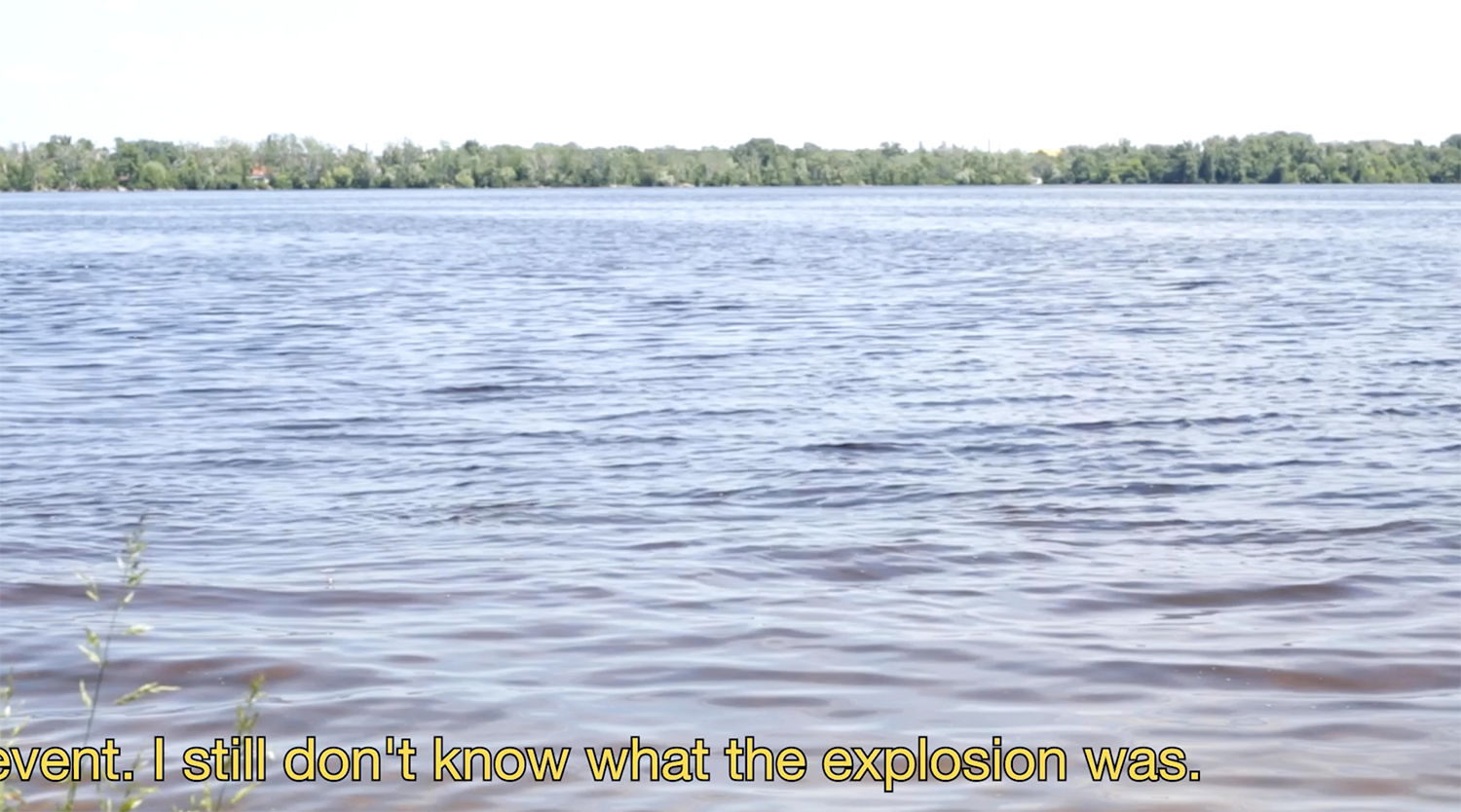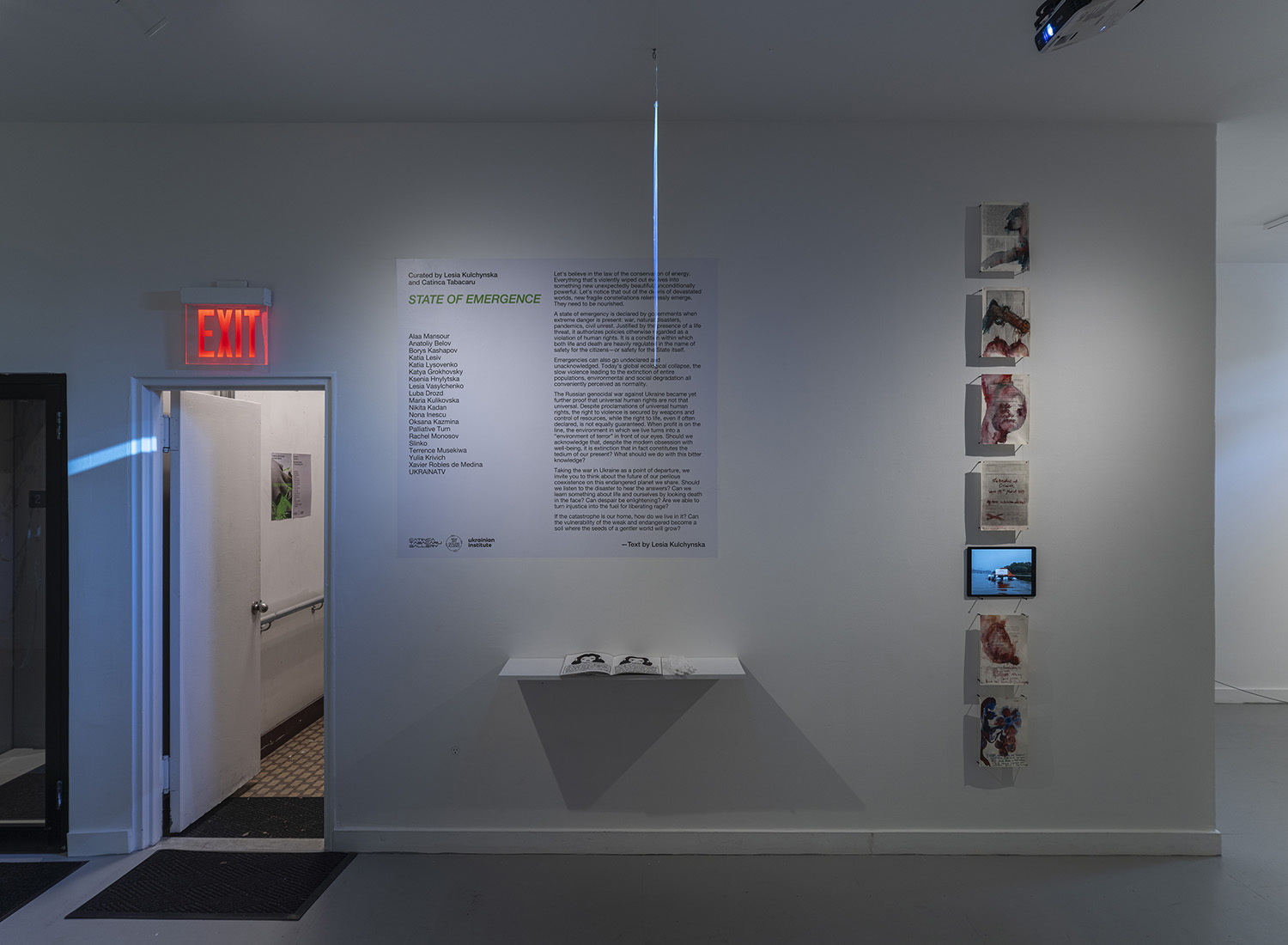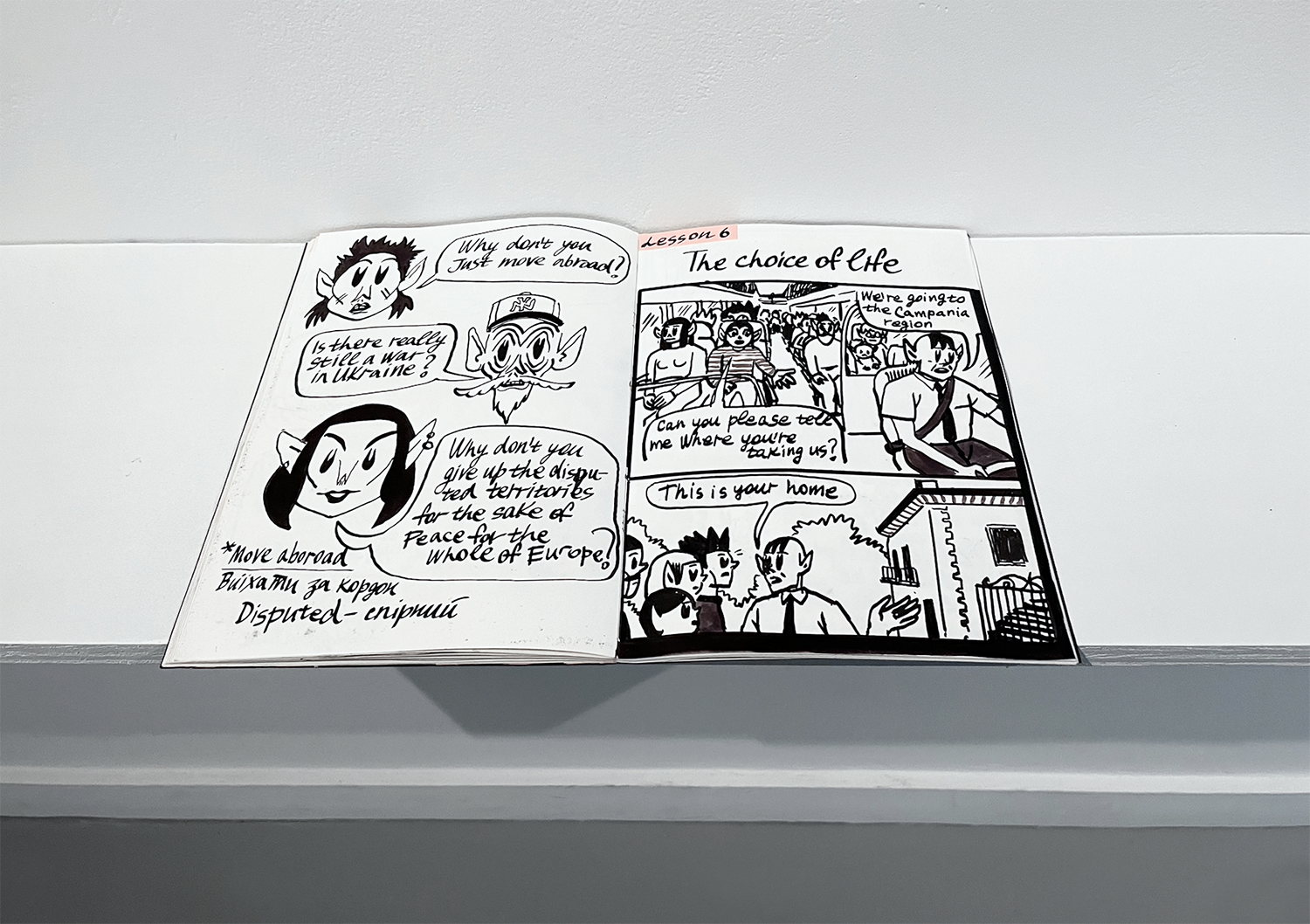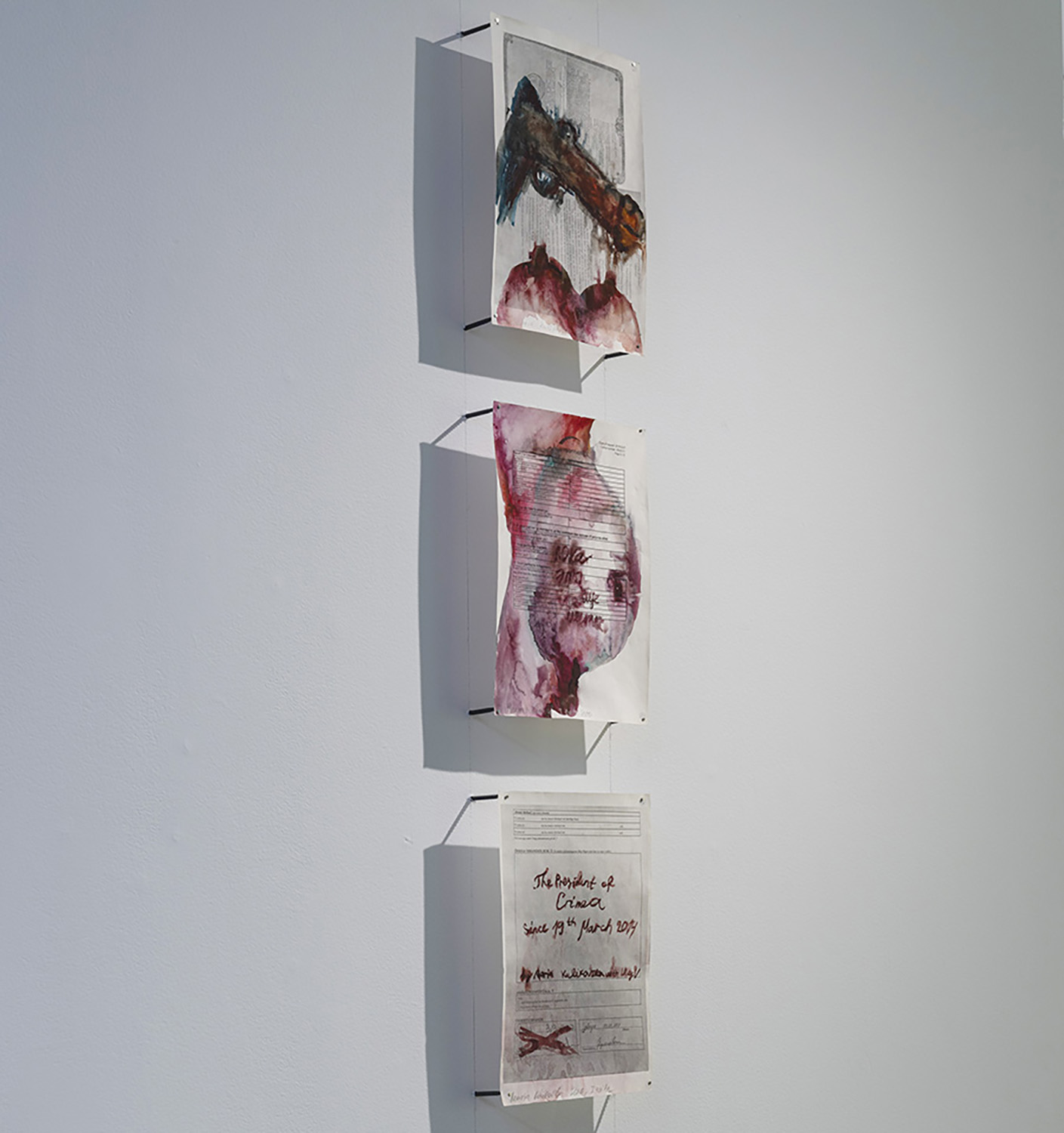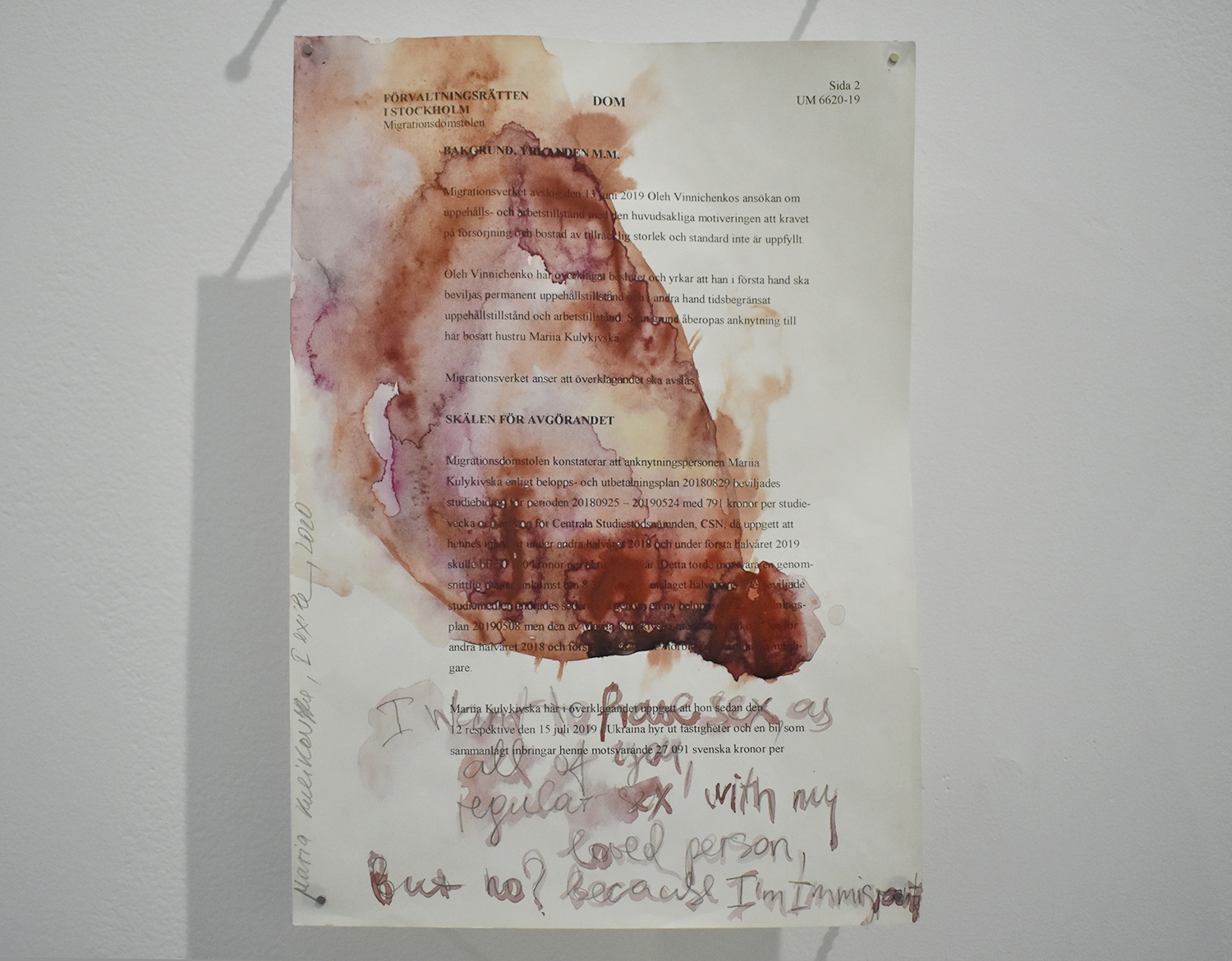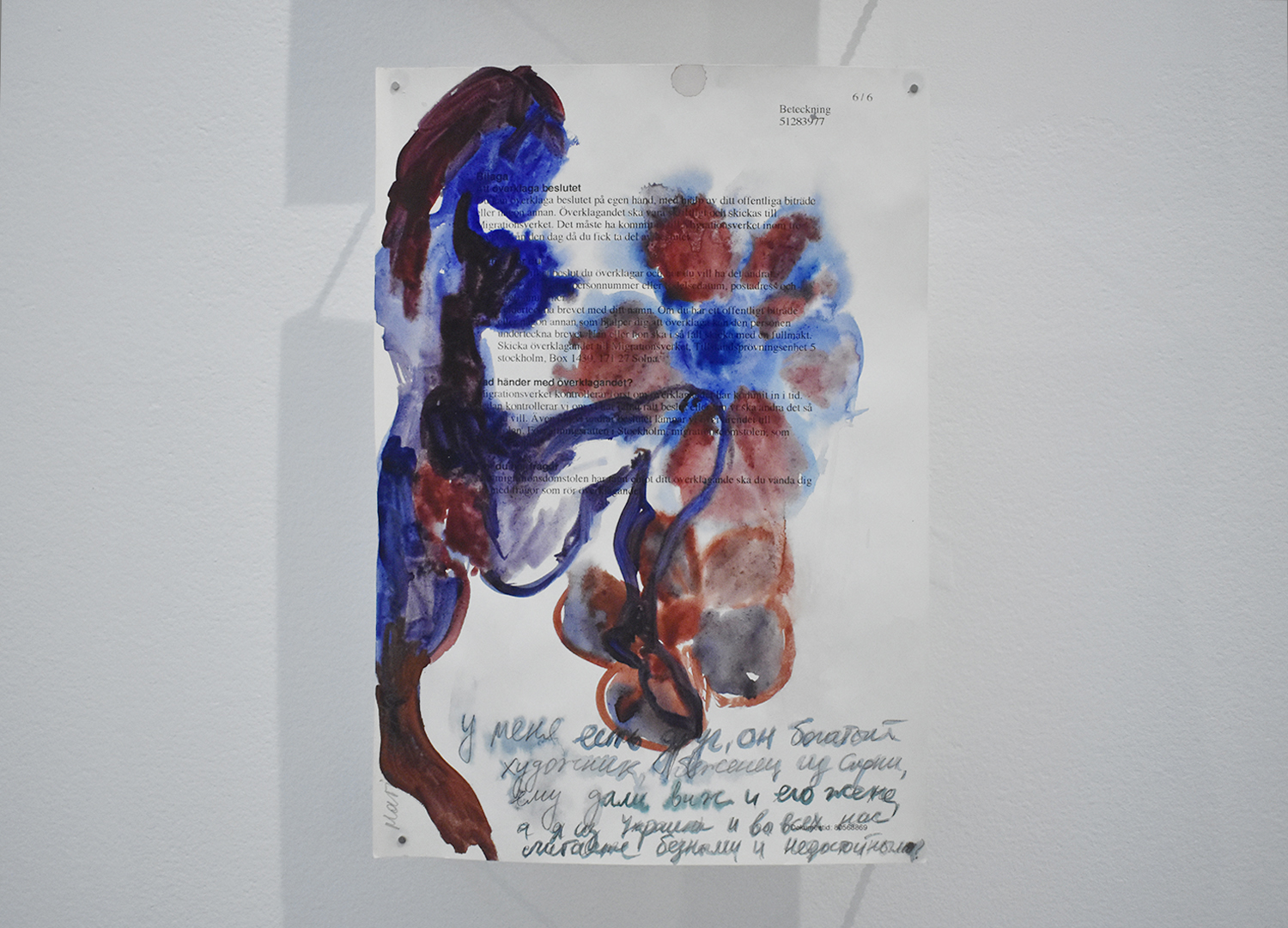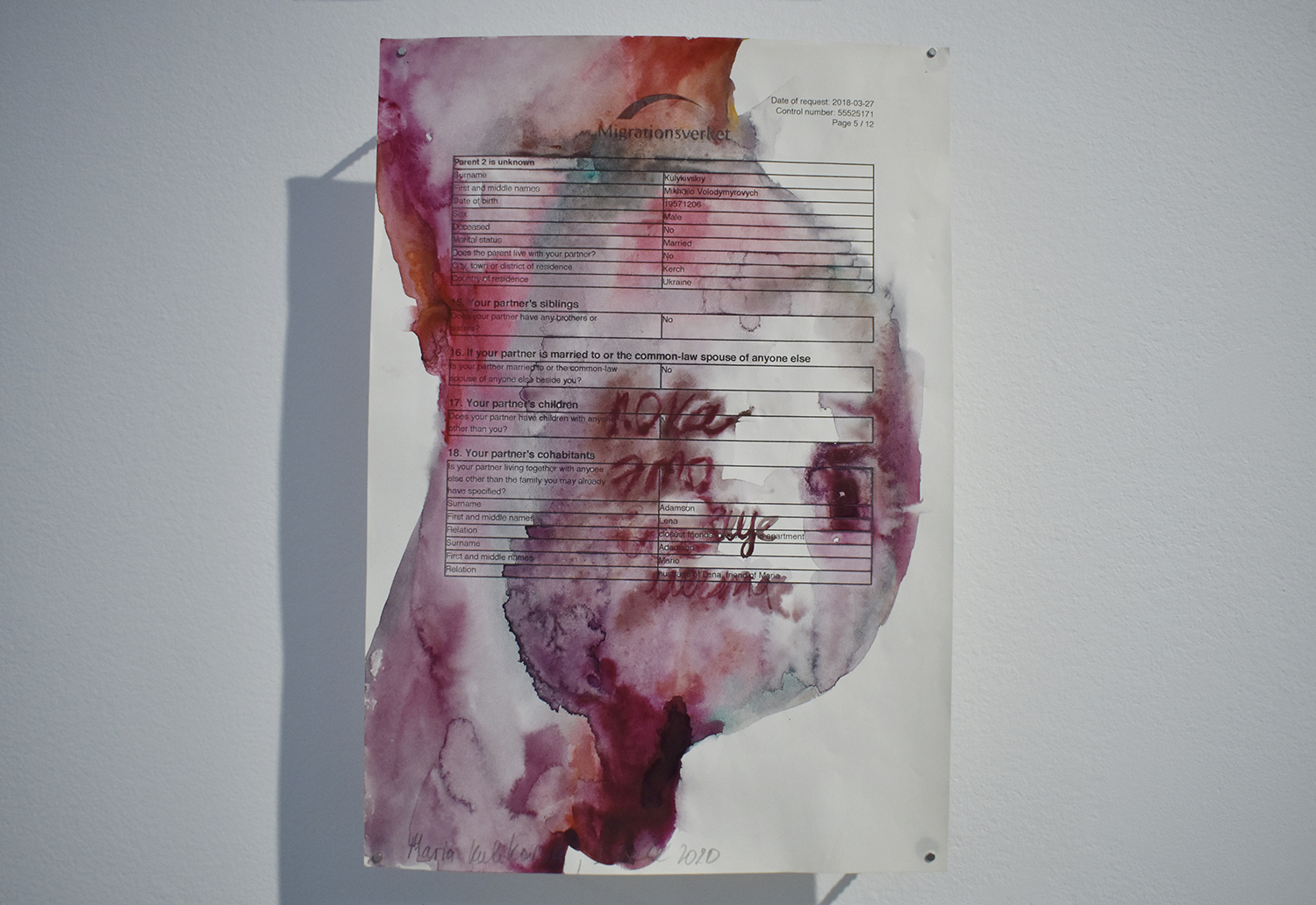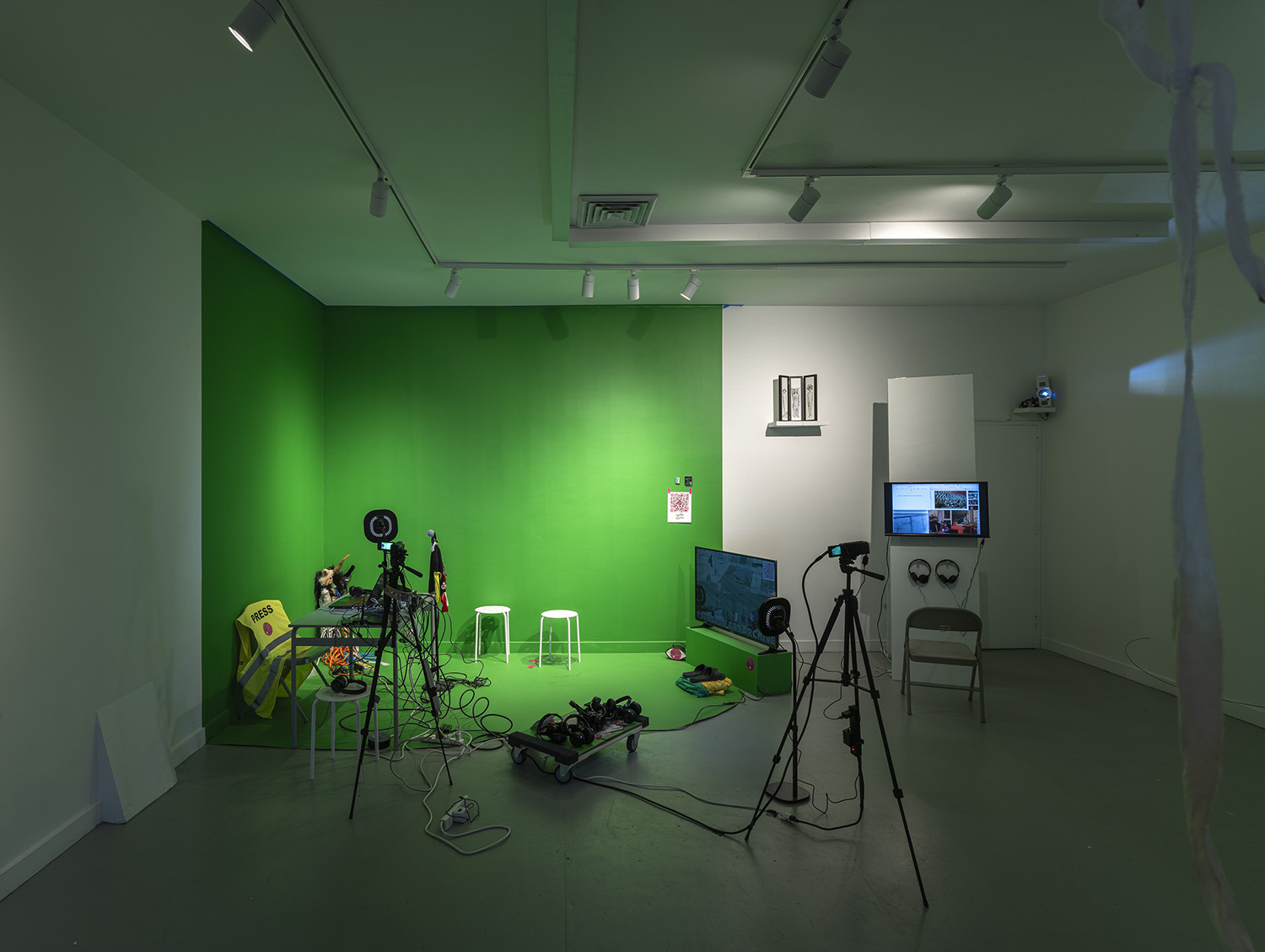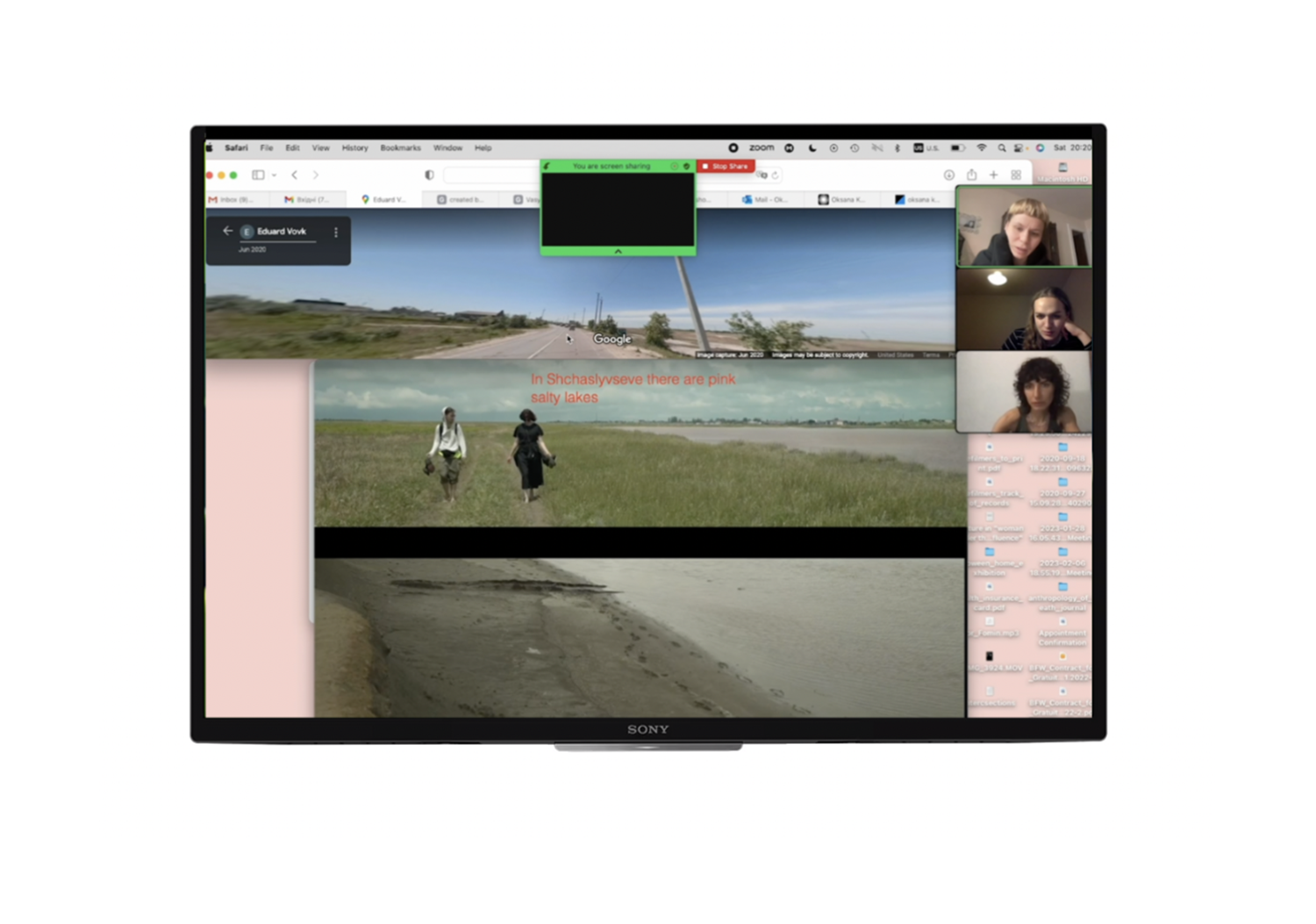 OPENING RECEPTION:
FRI. OCT. 20, 2023 | 6-9 PM
Curatorial Tour will begin at 6pm sharp
NADA East Broadway
311 East Broadway, New York
Let's believe in the law of the conservation of energy. Everything that's violently wiped out evolves into something new, unexpectedly beautiful, unconditionally powerful. Let's notice that out of the debris of devastated worlds, new fragile constellations relentlessly emerge. They need to be nourished.
A state of emergency is declared by governments when extreme danger is present: war, natural disasters, pandemics, civil unrest. Justified by the presence of a life threat, it authorizes policies otherwise regarded as a violation of human rights. It is a condition within which both life and death are heavily regulated in the name of safety for the citizens—or safety for the State itself.
Emergencies can also go undeclared and unacknowledged. Today's global ecological collapse, the slow violence leading to the extinction of entire populations, environmental and social degradation all conveniently perceived as normality.
The Russian genocidal war against Ukraine became yet further proof that universal human rights are not that universal. Despite proclamations of universal human rights, the right to violence is secured by weapons and control of resources, while the right to life, even if often declared, is not equally guaranteed. When profit is on the line, the environment in which we live turns into a " environment of terror" in front of our eyes. Should we acknowledge that, despite the modern obsession with well-being, it is extinction that in fact constitutes the tedium of our present?
What should we do with this bitter knowledge?
Taking the war in Ukraine as a point of departure, we invite you to think about the future of our perilous coexistence on this endangered planet we share. Should we listen in to the disaster to hear the answers? Can we learn something about life and ourselves by looking death in the face? Can despair be enlightening? Are we able to turn injustice into the fuel for liberating rage?
If the catastrophe is our home, how do we live in it? Can the vulnerability of the weak and endangered become a soil where the seeds of a gentler world will grow?
— Text by Lesia Kulchynska
NADA East Broadway
311 East Broadway, New York
Catinca Tabacaru Gallery is proud to announce State of Emergence, a group exhibition of works by 20 Ukrainian and international artists at opening at the New Art Dealers Alliance's space in Manhattan's Lower East Side. The exhibition is organized in partnership with the Ukrainian Institute and will be on view October 21 –December 10, 2023.
Starting from the Russo-Ukrainian war, curators Lesia Kulchynska and Catinca Tabacaru focus on ongoing emergencies around the globe and their possible techno-driven futures, proposing the consideration of empowering alliances between those who have lived through, or are still living in, these states. The exhibition places artists from Europe, Lebanon, Suriname, the United States, and Zimbabwe in conversation with Ukrainian artists.
State of Emergence welcomes viewers with the presence of strange and dangerous creatures: Get Close, Closer, Closest to the Bone by Slinko personifies in absurdity the destruction of war; while The Siren, a painting by Nikita Kadan reverberates with the seduction of death. As an audience, we try to adapt to their eerie presence despite having no reasons to trust or understand them. Looking at the dead ends of hope, the artists call in the liberating overtones of gloom.
Alaa Mansour explores AI's hallucinations of digital domination, while the art streaming collective UKRAïNATV invites viewers to surrender to the intoxicating messiness of being together in the digital trenches of the ongoing cyberwar. UKRAïNATV creates a hybrid virtual-physical space that allows for chance encounters between visitors to the exhibition and guests at their studios in Krakow and Kyiv.
Maria Kulikovska and Ksenia Hnylytska reflect on their war-induced nomadism: strangers cut off from their endangered or destroyed homes who are learning to become their own islands. Will these islands form new archipelagos? Through the archeology of images and matter, Terrence Musekiwa and Xavier Robles de Medina find a way to reassemble colonial subjectivities into incommensurable heterogenous agency. All this takes place under the stunning and bizarre synthetic sunset of Lesia Vasylchenko, raising questions on the predictability of our future.
During the Exhibition's Opening Reception, audiences will experience an intercontinental musical performance by UKRAïNATV.
This New York chapter of State of Emergence is the third in an ongoing collaboration between Kulchynska and Tabacaru. It started with an exhibition of Ukrainian artists in the Catinca Tabacaru Gallery's Bucharest space, which opened exactly 50 days after Russia's full-scale invasion of Ukraine in February 2022. Chapter One brought together thirteen artists, eight of whom were still living in Ukraine on the day the exhibition opened. The works were first impressions, filled with emotion, danger, and short-term coping mechanisms. The exhibition brought forth reflections on the emergence of a new reality and subjectivity amid the State of Emergency. Later that year, Chapter Two was mounted at Sandwich Gallery in Bucharest as an exploration and rediscovery by five artists of their personal and shared histories erased by Russia's colonial violence over the past centuries.
State of Emergence is organized under the Ukrainian Institute's Visualize program, standing as a testament to resilience in the face of challenging times. Anastasiia Manuliak, Head of Visual Art for the Ukrainian Institute states, "By featuring works from Ukrainian artists alongside established artists of Ukrainian origin and renowned international artists, we hope to bring Ukrainian perspectives on global issues and challenges to the forefront. This inclusion of Ukrainian discourse in the vibrant art scene of New York City is an exciting opportunity to contribute to the artistic dialogue on a global scale."
The Exhibition offers multiple opportunities for further discussion and gathering:
Friday, October 20th, 6:00pm
Curatorial walk through with Lesia Kulchynska
Sunday, October 22nd, 2:00pm – 6:00pm
2:00pm Contemporary History of Ukraine. Feast of Life.
Lecture Performance with Oksana Kazmina
4:00pm Chronosphere and hallucinatory machines
An intercontinental discussion with UKRAïNATV
Friday, October 27th, 6:30pm
Chronosphere and hallucinatory machines
Performative talks by Alaa Mansour and Lesia Vasylchenko
Tuesday, November 21st, 6:30pm
Performance: Death and Humor
Essayistic talk by Slinko and performative presentation by Palliative Turn Magazine with Olav Westphalen