Zuva (Est. 2022)
Luftwerk
Architectural Light/Space realized in collaboration with CTG Collective, DAI, Goethe-Zentrum Harare, 2021-2022
Zuva is a site-specific project merging local traditions of healing and architecture with contemporary painting and light work.
Inspired by traditional African architecture, and in collaboration with local cultural experts, CTG Collective with artist duo Luftwerk is in the process of realizing Zuva. This permanent space and color/light installation is realized using local materials and labor, as well as traditional Zimbabwean building techniques. Its architectural structure was realized in 2021, while the color/light segments were pushed to 2022 due to the Covid pandemic. Still, since 2021, a major accomplishment of the project is the installation of a 5KW off-grid solar system to provide power to the work, the DAI art center and its surrounding community.
In August 2022, Luftwerk and CTG Collective travel to Zimbabwe to add the elements of color and light to the inside of Zuva. The resulting hybrid space/sculpture will be used by DAI as a hybrid art, sound healing, and space for dialogue.
In addition to the physlical work, the project produced the Harare Virtual Dialogues 2021, a three episode webinar series moderated by Catinca Tabacaru. The program discusses the meaning of color in culture, building space as meeting point, and the experience of the insider and outsider eye working in Harare. The episodes are available here. A final episode is coming up to mark the culmination of the two years of work and transmit from Harare while the full team is present there.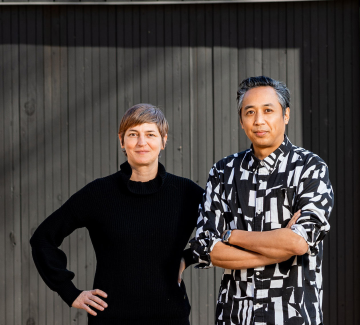 Luftwerk
Petra Bachmaier and Sean Gallero met in 1999 while studying at the School of the Art Institute of Chicago and soon discovered a shared interest in installations that transform and sculpt spaces using light, color, and texture, prompting them to found their own studio. Asked how they came up with the name Luftwerk, they reply: "We wanted to find a name that reflected how people experience our work." Luft (air) stands for the ephemeral, immaterial, and volatile properties of their favorite material, light. Werk (work, artwork) alludes to the materiality of surfaces, structures, and methods, and defines the framework in which light and sound take shape. Their work shifts the viewer's perceptions of space and site through light, color, and sound opening new conversations by inviting the public to experience the familiar transformed.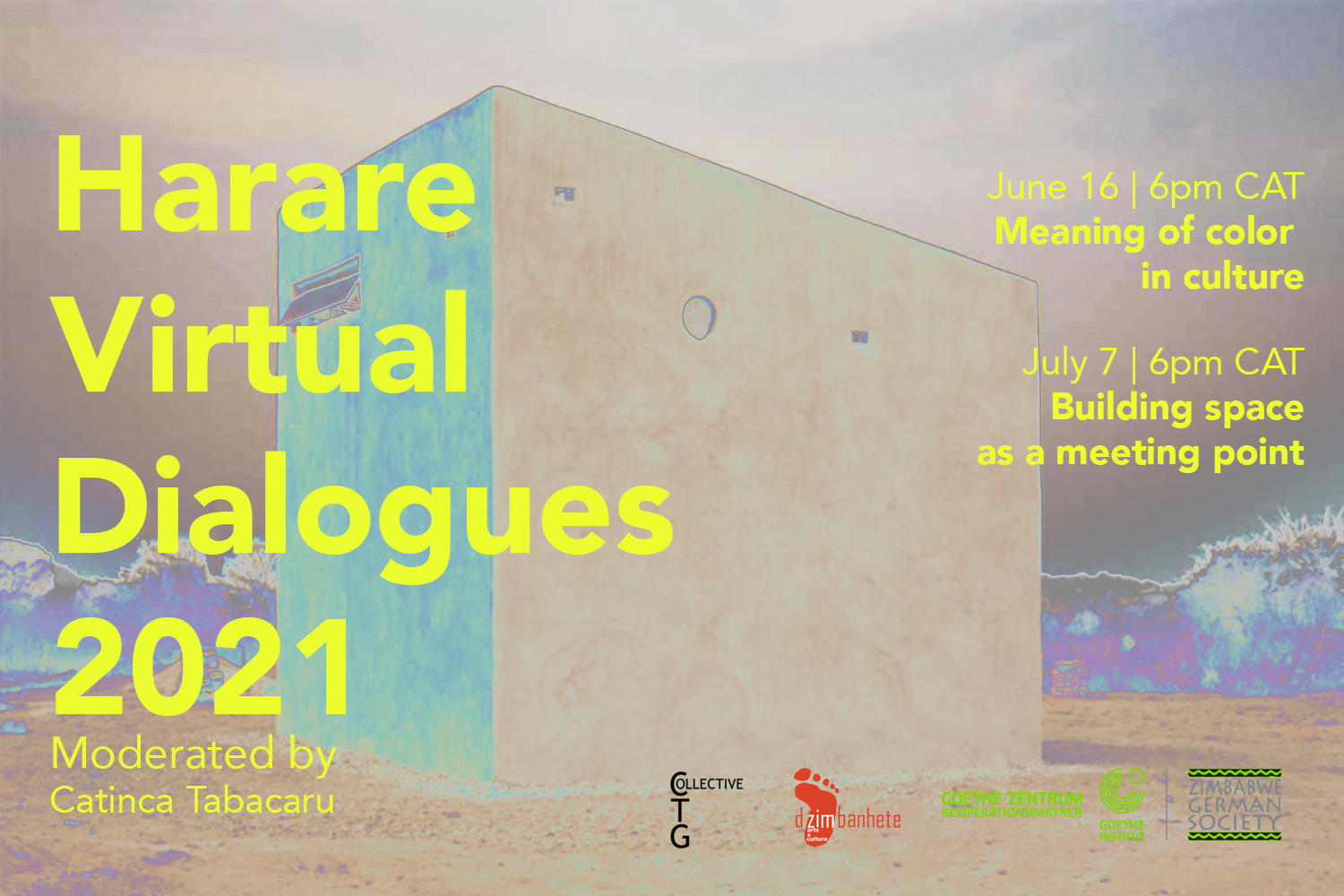 Concurrently with the remote consturcutuon of Zuva, CTG Collective, Dzimbanhete Arts and Culture Interactions and Goethe-Zentrum Harare / Zimbabwe German Society led Harare Virtual Dialogues 2021.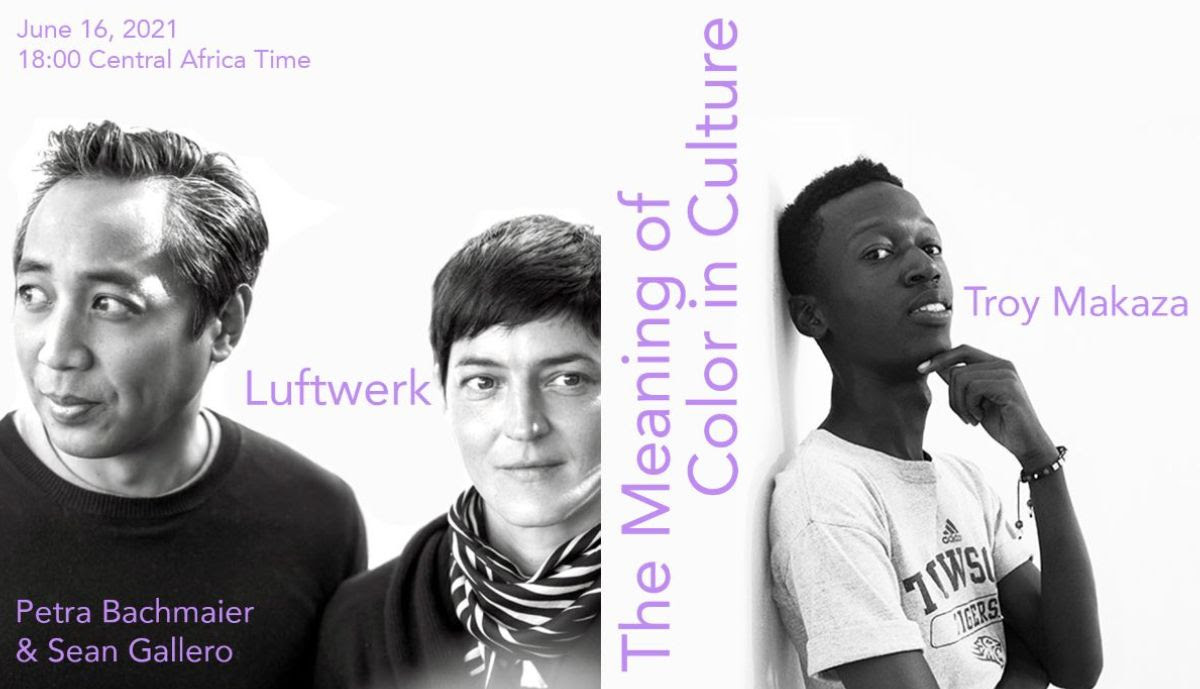 Luftwerk (Petra Bachmaier and Sean Gallero) a Chicago-based artist duo together with Harare-based artist Troy Makaza discuss their perspectives on color, addressing questions like: how does national heritage guide color choices as part of creating artwork? How are these choices affected by the eventual destination of a work? How does artistic pursuit collide with culture?
Discussion moderated by Catinca Tabacaru.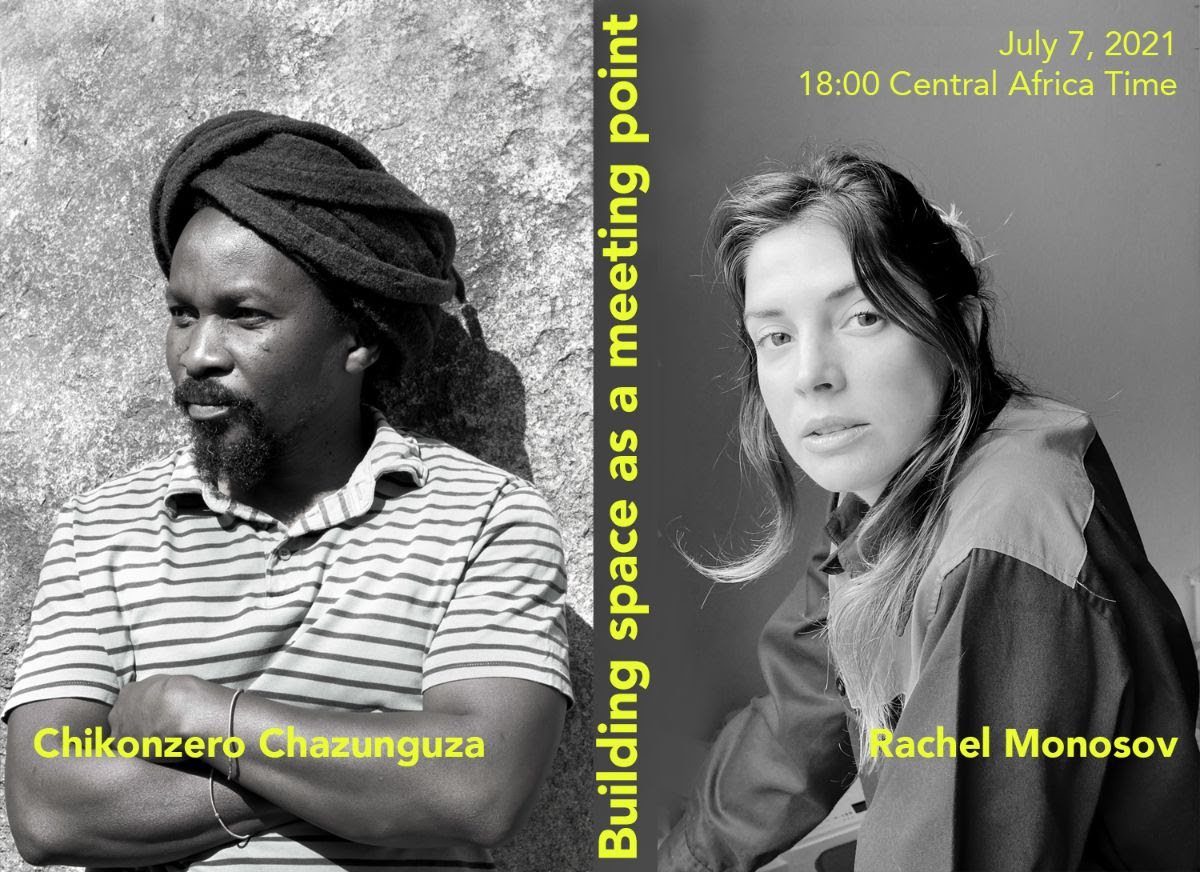 Catinca Tabacaru invites Chikonzero Chazunguza and Rachel Monosov to discuss building space as a meeting point.
In this Zoom session, Chazunguza and Monosov will recount the history of their work as builders of space and community across multiple continents, and will share stories from their collaborative building of CTG Harare, an architectural project realized in 2017 in Zimbabwe, which has since hosted innovative art residencies, exhibitions and workshops.
Chikonzero Chazunguza is the co-founder of Dzimbanhete Arts & Culture Interactions (DAI), a cultural resources space that has supported artists since 2008. DAI graduates include now renowned Venice Biennial artists Portia Zvavahera, Virginia Chihota, Gareth Nyandoro, and Admire Kamudzengerere. Chiko will also take us into the world of Dzimbanhete's current project, the All Afrika Village, and its mission to preserve and share African architecture from around the continent.
Rachel Monosov co-founded the CTG Collective with Catinca Tabacaru in 2015. The Collective brings together its members to organize art residencies in unexpected environments, rethinking artist studios, exhibition spaces, community building, and dialogue. The CTG Residency applies a collaborative method to all its projects, turning local communities into conspiring creatives. Installments thus far have taken place in Zimbabwe, Canada, Serbia, Nigeria, Finland, and Romania.
The discussion is moderated by Catinca Tabacaru.