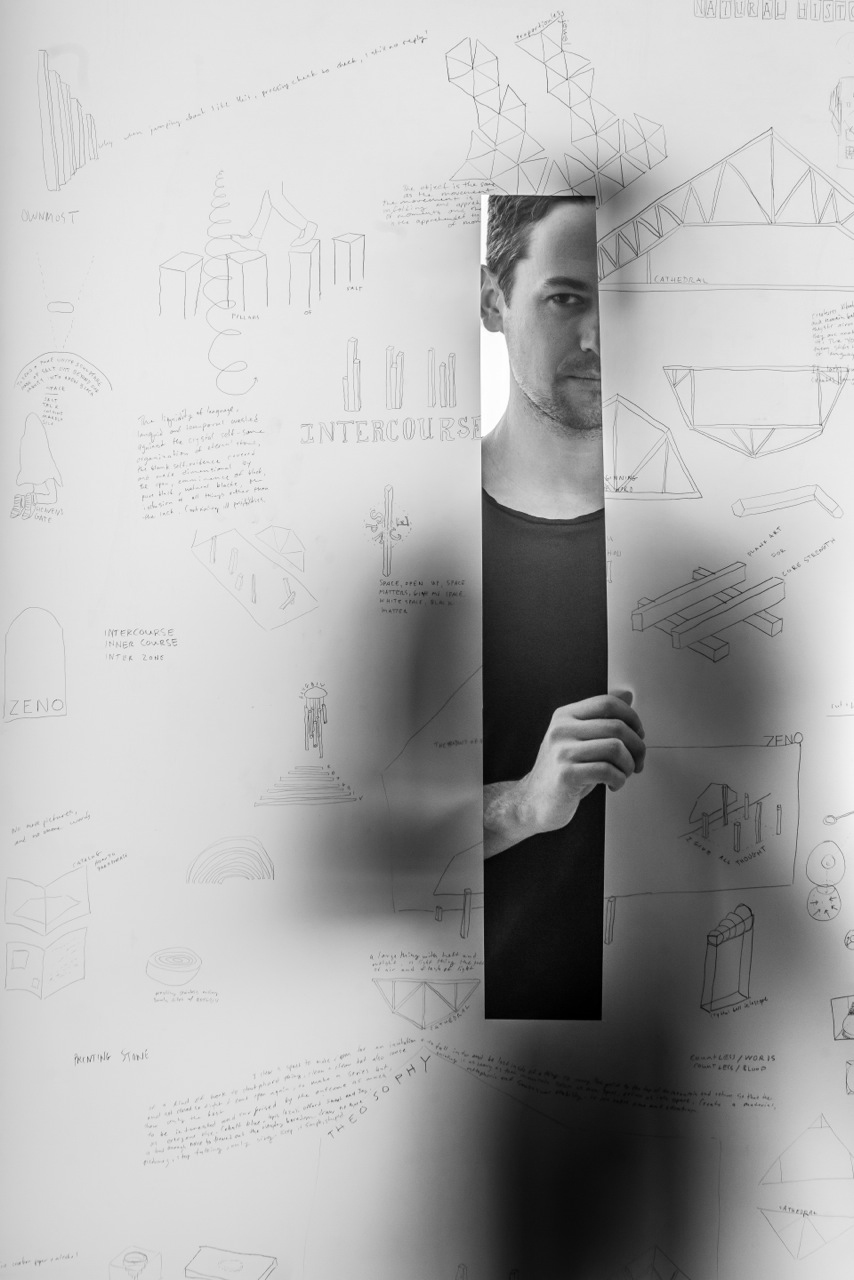 JOE BRITTAIN (b. 1980, USA)
Joe Brittain's work is a combination of performance and sculpture. It is rooted in a deep curiosity for the material world and its lived history. The often disparate​ materials he uses come together in an exquisite corpse, like lines in a poem or ingredients in a spell. From this focused and frugal repertoire of de-contextualized material combined with ritualized and repetitious actions, Brittain works to create objects that emanate a sense of condensed psychic power, self-agency, and sacred weight. Using references from both his rural upbringing and more exotic raw materials from around the globe, the work explores both intimate and universal themes of connection to the world, to its long history and our place within both.
Brittain was the recipient of the NYFA Sculpture Fellowship, the Ramsey Award Winner and a Grant Nominee of the Rema Hort Mann Foundation.
BORN 1980 IN ARCADE, NY
LIVES AND WORKS IN BROOKLYN, NY
EDUCATION
2003

Honors BA, Art History/Studio Art, SUNY University at Buffalo, NY
SOLO
EXHIBITIONS
2017

Past Tense, Catinca Tabacaru Gallery, New York
Qualia, Cuevas Tileard, New York

2015

Intercourse, Catinca Tabacaru Gallery, New York

2011

AMP, Toomer Labzda Gallery, New York

2009

Psychic Neighbor, Ramiken Crucible, New York

2002

In the time it takes to get from here to there, Big Orbit Gallery, Buffalo, NY
SELECTED
GROUP
EXHIBITIONS
2016

Devotion, Catinca Tabacaru Gallery, New York

2015

Hot Town, Cuevas Tileard, New York

2014

Personal Prehistories, Scaramouche Gallery, New York
Roving Room, Habersham Mills, Demorest, GA
Several Circles, Elizabeth Foundation, New York
Dark Markets, CUAC Salt Lake City and Oliver Francis, Dallas, TX

2013

Head, Yale Institute Library, New Haven, CT

2012

Year One, Toomer Labzda Gallery, New York
Return to Rattlesnake Mou​ntain, Wassaic Project, Wassaic, NY
NONILLION, Regina Rex, Brooklyn

2010

Case Works, University of Memphis, Memphis, TN
Accrochage, Ramiken Crucible, New York, NY
AWARDS
AND
RESIDENCIES
2014

Rema Hort Mann Foundation Grant Nominee

2011

NYFA Sculpture Fellowship, New York

2009

Resident, Vermont Studio Center, Johnson, VT

2002

Resident, SVA Summer Residency Program, New York
Ramsey Award Winner, University at Buffalo, Buffalo, NY
SELECTED
COLLECTIONS
Wanås Konst