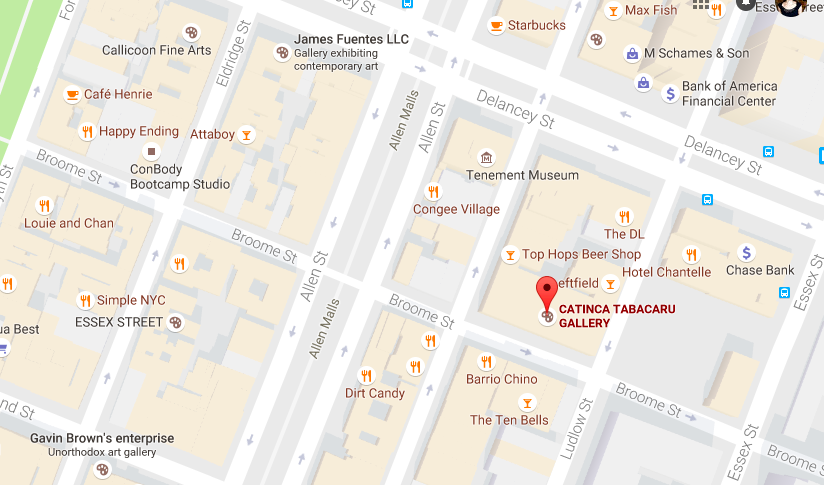 Gallery
Catinca Tabacaru Gallery opened on the Lower East Side of Manhattan in May 2014. Representing fourteen artists from five continents, the Gallery takes a nuanced and empathetic approach to projects, gravitating towards art that impacts the self and society. It supports authenticity, fearlessness, and conscientiousness, championing work that celebrates the deepening of voices over time.
In 2017, the Gallery opens its second location in Harare, Zimbabwe. Presenting exclusively two-artist exhibitions, the space sets Zimbabwean and international artists in conversation.
The Gallery expands past its walls with the CTG Collective, creating dialogue and collaboration with artists embedded in different cultures. It created CTG-R, a traveling Art Residency program with the​ first installment in Harare, Zimbabwe (2015), and a second in Newfoundland, Canada (2016). The Residency is now evolving parallel to the Gallery's space-driven program and has resulted in institutional and museum projects internationally.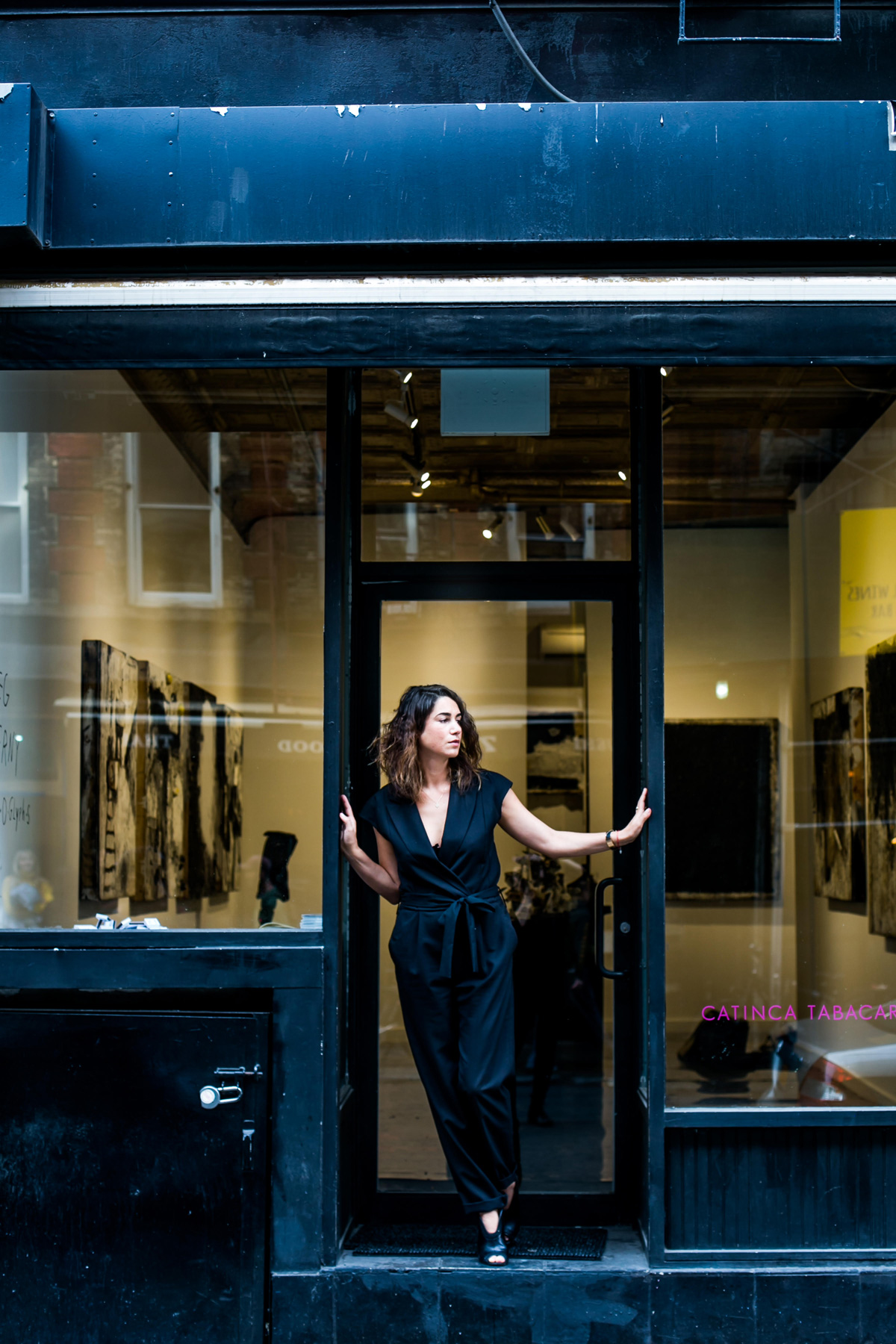 Founder
Catinca Tabacaru earned her bachelor degree from the University of California, Berkeley (2003) and her juris doctorate and masters in international law from Duke University (2007). She spent her graduate school years working for the UN International Criminal Tribunal for Rwanda and the Office of the Chief Defense Counsel for the Military Commissions at Guantanamo Bay, Cuba.
After two years working as a litigation attorney in New York City, Tabacaru started Women's Voices Now, a not-for-profit organization aimed at giving voice to women living in Muslim-majority countries through the medium of film (2010). She curated a collection of 99 short-films from 40 countries, which was made freely available on the web and, at its peak, was watched in 176 countries. She passed on Women's Voices Now to its new leadership (2012) to focus on her work as an art dealer and curator.