Greg Haberny at Middlebury College Museum of Art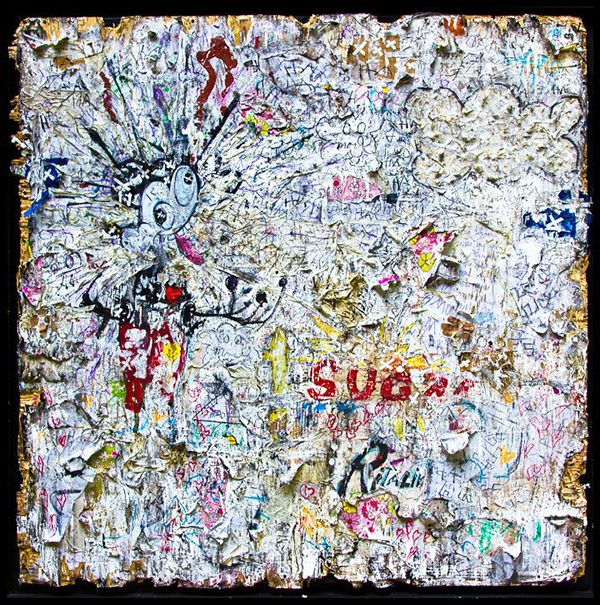 Greg Haberny,(American, b. 1975), MORE,(feed the monster before it destroys everything in the room), 2013, mixed media on wood, 66 × 66 inches.


HYPER! WORKS BY GREG HABERNY
SEPT 2 – OCT 26
​Middlebury College Museum of Art
In an artistic style self-described as "completely loose and out of control," Greg Haberny uses an array of materials in his work while refusing to conform to a single medium. Melted crayons and Band-Aids add a vital texture to his work, while appropriated images of pop culture, like the iconic Mickey Mouse, create a tone of cultural and political critique.
Artist Talk: October 17, 4:30 pm
Middlebury College, Johnson Room 304